Sri Lankan Muslim Family Genealogy
Assen Aliyar - Family #173
Assen Ali Muhammad Nagoor Meera, the indefatigable "Nuwara Mudalali" and his brother, Assen Ali Muhammad Merra Lebbe, affectionately known as "Meeyanna Mudalali", were two enterpreanours who made a determined effort in successfully entering the closed and well-protected citadel of trade in Colombo wherein the British had firmly entrenched themselves
Nagoor Meera and Meera Lebbe were born at Kongaraya Kurichchi, a predominantly Muslim hamlet close to the Mofussil township of Eral in the Tirunelvely District at the Southern tiphafeera of Tamil Nadu in South India Many were the Muslims of South India who came to ceylon in pursuit of trade as well as for the purpose of imparting the Arabic language and also spreading Islam Meera Lebbe was barely 14 years old and Nagoor Meera a few years younger when they first arrived in Ceylon around the second half of the 19th Century Their father, Assen Ali, had already settled down in the central hills of Ceylon several years back and was successful trading in household goods and merchandise He is believed to have spent most of his time in a place called Kithulgala and had eventually died there
The two brothers, having arrived in Colombo, travelled to Rambukkana by train, and, from there, walked all the way to Kandy Meera Lebbe joined a bakery run by a kind-hearted Sinhala village Mudalali His renumeration was five cents per day considered a handsome salary in those times It was this beginning that paved the way for the two brothers to set up their own vegetable and supplies business in Kandy after a few years when they were almost in their early twenties They were readily assisted by the wealthy Kandyan Sinhala traders who recognized the enterpreneurship amongst the young lads
In 1886, Nagoor Meera set up vegetable wholesale business under the business registration of AM Nagoor Meera & Company, at a sprawling complex at Gas Works Street in the Pettah, opposite the old Town Hall The establishment continues to exist, even until today (1998), having shifted its focus from vegetables to ship chandelling and shipping agency
Although the British merchants were the chosen favorites of the Colonial Government, they could hardly compete with the dynamic Nagoor Meera who outbid them almost everywhere possible Soon, through hard work and commitment, Nuwara Mudalali emerged as the largest supplier of vegetables to key government institutions and private enterprises in Colombo The Grand Orient Hotel (GOH), one of the few star class hotels in Colombo at that time, entry into which was forbidden for dogs and natives, was one of the prized customers of Nagoor Meera
Encouraged by the success in this wholesale trade in the Pettah, A M Nagoor Meera expanded the scope of his business to launch a ship chandelling agency a few years later
AM Nagoor Meera was a person who was meticulous in his attire, wearing a long Surat cap and sporting a well trimmed beard, riding majestically in his twin horse carriage He was also a great lover of sweet meats for which his home district of Tirunelvely, in Tamil Nadu, is still famous for He had a close friend in Colombo who was also from his hometown of Kongaraya Kurichchi called cader Mohideen, popularly known as "Neykara Mama" (Ghee Uncle), who lived at Kehelwatte in Colombo's Hultsdorf area Nagoor Meera's business complex was only a stones throw away from Neykara Mama's house who supplied him with Indian and local sweets manufactured at his residence Nagoor Meera used to help Cader Mohideen to clear his imported sweets at the port free of charge It is said that Muslim businessmen in Colombo who found it difficult to settle their debts to Nagoor Meera used to use the kind services of Cader Mohideen to intervene on their behalf and request for more time
Nagoor Meera was a great philanthropist and gave liberally to both Muslim and Non-Muslim religious and educational institutions and the needy without any discrimination and hesitation whatsoever The Minan Mosque at Dematagoda Road was built by him and was maintained by his family members after him The office block at the Kuppiyawatte Muslim Burial Grounds was a donation by Nagoor Meera in memory of his eldest daughter, Ozeela Umma, who died at the young age of seventeen having suffered an attack of typhoid One of the houses at Dematagoda Road, where Nagoor Meera lived, was named after Niyaz, the only son of Ozeela Umma, as "Niyaz Villa"
A wise and far-sighted person he was, Nagoor Meera invested his savings in real estate in Dematagoda, Maligawatte, and Maradana Vast tracts of land, stretching from St John's College, Dematagoda Road to Reservoir Road – almost half of Dematagoda – were owned by the Nuwara Mudalali
Nagoor Meera died in 1923 and left behind an estate valued at 21 million Rupees – a vast and unbelievable fortune at that time He also had three sons, Muhammad Haniffa (1893-1949), Muhammad Ishak (1901-1965), and Muhammad Zakariya who died at the age of nineteen, two daughrters, Oseela Umma and Faleela, who both died young His wife, Zainambu Natchiya, died at the ripe age of 95 in 1967
Nagoor Meera's elder brother, "Meeyanna Mudalali" Meera Lebbe was the father of thirteen children, comprising five boys and eight girls Meera Lebbe's eldest son, Muhammad Ismail, was the first Muslim to rise to the rank of Senior Superintendent of Police and was also the Sergeant-at-Arms of the first Parliament of Sri Lanka in 1947 Muhammad Ismail's sons were:-Professor Mahroof Ismail, first Muslim to become the Professor of Parasitology of and the Dean of the Faculty of Medicine of the University of Sri Lanka, Colombo Campus, Director of the Medical Research Institute, and Chairman of the Post Graduate Institute of Medicine of Sri Lanka, Dr Ifthikhar Ismail, Muhammad Ghazzali Ismail, MR Ismail and Dr Samad Ismail of Kandy
Assen Aliyar
1 AHM Meera Lebbe (Meeyanna Mudalali) + Aynoor (Kandy)
      <![if !vml]>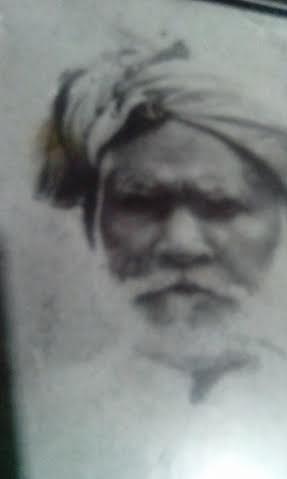 <![endif]>

A H M Meeera Lebbe [pic sent by Mariam (Cader) Hathy]

2 Muhammad Ismail Meera Lebbe [SSP, Sergeant-at-Arms of first Parliament] + Saffiya Umma

        3  Ummu Zareena Ismail + Ameen Khan (No issue)

        3  Ummu Fareeda Ismail + S. Sikkander

            4  Dr. Farouk Sikkander + Fareena Adam

    5  Farzard Sikkander + Farhana Hussein

5  Imthikab Sikkander + Nihla Zarouk

     4  Dr Fahmy Sikkander + Muneera Hamid (No issue)

           4  Fowzia Sikkander + S Burah

        3  Nafeesa Ismail + M.A. Cader

            4  Dr. Azad Cader (decd)

            4  HilmyCader + Roomie Reyal

            4  Rafi Cader + Yasmin Dawood

            4  Nizar Cader + Zaneera Yusoof

            4 Iqbal Cader + Meneca

            4  Mariam Cader + Afzal Hathy (13)

5 Nazreen Hathy

5 Arshard Hathy

            4  Fazal Cader + Zareena Ahamed

        3  Razik Ismail (Raju) + Haseena Yusoof

      4  Marina Ismail + Dr. Arifeen

      4  Shehera Ismail

      4  Sherina Ismail + Mohinudeen

            4  Imthiyaz + Mariam Jumar

[above tree data submitted by by Mariam (Cader) Hathy]

2 *2nd Spouse of Ismail Meera Lebbe [SSP, Sergeant-at-Arms of first Parliament]: + Ruqaiyya

3 Samad Ismail, Dr (Kandy) + Shiana Ismail

            4  Rosemin Ismail + Moin Ahamed

            4  Fathima Ismail + Nazeem (Beruwela)

            4  Shanaz Ismail + Professor Kemal Deen

            4  Zahara Ismail + Amanulla

3 Maharoof Ismail (Professor) + Jezima Saheed Ahmed (219)

4 Jehaan Ismail + Laila Aboosally (d/o the late MLM Aboosally, MP for Balangoda and ex Minister of Labor)

5 Daughter (Name Not Known)

5 Son (Name Not Known)

            4  Naushad Ismail (decd)

            4  Nadiya Ismail + Nazeer

        3  Muhammad Ghazzali (Leon) Ismail + Latheefa Saheed Ahmed (219, sister of Jezima Ahmed above)

            4  Azli Ismaik

            4  Azeera Ismail + Huseein Esufally

3 Ifthikhar Ismail, Dr + Marina Zulfikhar Azeez (201, 10)

4 Muhammad Murad Ismail

4 Muhammad Riyadh Ismail

2 Badrudeen Meera Lebbe + Saburuma

2 Zulaikha Meera Lebbe, d:1968 + Muhammad Idroos (175)

3 Ryhan Muhammad Idroos (d.1976) + Samsudeen Mohamed Calideen (1893-1971)

4 Mohamed Calideen Mohamed Lafir (d.1990) + Fathima Haneefa (d.1985)

5 Lafir Rifath + Fadeeah Mohideen

5 Lafir Anam + Sahani Sally

5 Yameena Lafir + Abdul Karim

4 Mohamed Calideen Mohamed Faacy (d.1962)

4 Mohamed Calideen Mohamed Mackie. (d.1986) + Iynul Hinaya (decd)

5 Mackie Iflal + Name not known

5 Mackie Iqbal + Name not known

5 Mackie Inham + Name not known

4 Sithy Fathima Calideen (d.1984) + Ahamed Mohideen Mohamed Hameem (d.2003)

5 Zulfica Hameem + Hilmy Sulaiman

5 Hajara Hameem + Mohamed Cassim Farook

5 Fahima Hameem + Nizam Ahamed

5 Farahana (Rehana) Hameem + Firzie Razeen

4 Sithy Khadija Calideen (decd)

4 Mohamed Calideen Mohamed Nalim (decd)

4 Sithy Rukayya Calideen (d.2015) + Azeez Ali Talib Ali

5 Azeez Ali + Zeenath

5 Azad Ali (Gazzali) + Muzeera

4 Ummu Kulthoom Calideen + Mohamed Nizam Ismail (d.2009)

5 Siraj Ismail + Nazeera Sirajudeen

5 Rumy Ismail + Shahani Salahudeen

5 Azra Ismail + UTM Anver

5 Ryhana Ismail + Rumie Izzadeen

......3 Ryhan Muhammad Idroos

......3 [64] Ummu Kulzoom Muhammad Idroos + [63] Nagoor Meera Muhammad Ishak

.........4  Sithy Ayesha Ishak + [4] M.I.M. Nilar, Dr. (s/o Ismail)

............5 Kulzoom Nilar + [6] Abu Bakr Mohideen MSc

...............6 Amanah Mohideen

...............6 Aman Mohideen

.........4 Abdul Qadir Ishak

.........4 Muhammad Haleem Ishak + [11] Sithy Ummu Hafeera Haniffa

............5 Haniffa Ishak + [29] Shanaz Deen

...............6 Hisham Ishak

...............6 Shamila Ishak

............5 Ummu Kulzoom Ishak + [14] Rumy Muhammad

...............6 Asaf Muhammad d:1999

...............6 Amjad Muhammad

............5 Mahakoom Ishak + [26] Azhar Hamdoon

...............6 Azam Hamdoon

...............6 Aida Hamdoon

............5 Qadir Ishak + [33] Rifa Hussain

............5 Fathima Zulaikha Ishak + (34) Ahmed Fariz Fahmy Syed Abbas (113,221)

6  Fathima Shaheema Fahmy

6 Fathima Shaheeda Fahmy

.........4 Sithy Mariyam Ishak + [21] Muhammad Salih Muhammad

............5 Obaidul Akram Muhammad

............5 Qadir Ishak Muhammad

............5 Kulzoom Muhammad

.........4 Sithy Fathima Ishak

2 Zohara Meera Lebbe + Hameed

2 Anjan Meera Lebbe + Yousoof

2 Raila Meera Lebbe + Ibrahim

2 Rukaiyya Meera Lebbe + Majid

2 Marliya Meera Lebbe + Ismail

2 [21] Mohammed Abdul Razzak Meera Lebbe + [22] Marhooma Haniffa

3 [48] Ahmed Hasan Ali Razzak + Ummu Raziya Razzak

(191)

4 [49] Ehab Razzak + Rizviya

4 [50] Shafi Razzak

4 [51] Haseena Razzak

3 [52] Sithie Fathima Razzak + Zahir Nawaz BSc, CEng

4 [53] Nadiya Nawaz MSc

4 [54] Azad Nawaz, Automobile Engineer

4 [55] Shanaz Nawaz

3 Muhammad Abdul Azeez Razzak Dr [MBBS] + Hamziya Muhammad Nalir

3 Ahmed Mohiyudeen Yahya Razzak + Nazreen Zaheer

2 Abideen Meera Lebbe

2 Ummu Thahira Meera Lebbe + Jumar

2 Balkis (Marjooma) Meeya Lebbe + Sheikh Sulaiman of Makola (s/o TP Kassim and Sithi Noorani of Wellawa)

3 Sithy Fathima Sulaiman, d:Feb 8 2016 + S. M. A. Hassan, Attorney at Law, Kandy

            4  Shifaya Hassan

            4  Neluffa Hassan (UK) + Anver Marikar

            4  Dr. Fathima Hassan (Sydney) + Aslam

            4  Dr. Rizvi Hassan + Dr. Erasha

Sunday Observer Feb 21 2016: Obit

SITHY FATHIMAH HASAN - Beloved wife of late S.M.A. Hasan (Attorney-at-Law, Kandy), eldest daughter of late Alhaj and Mrs. S. Sulaiman of Makola, loving mummy of Shifaya, Neluffa (UK), Dr. Fathima (Sydney) and Dr. Rizvi, mother-in-law of late Anver Maraikar, Hasan (UK), Aslam (Sydney) and Dr. Erasha, grandmother of Ziyan, Roshan, Nasreen, Dr. Perveen, Diyath and Chirath, sister of late Saeed Sulaiman, late Niesha, late Rahima, late Faizal Sulaiman, late Shahiba, Rasheed Sulaiman, Hilmy Sulaiman, Fowzia and Basheer Sulaiman, expired on 7th February and Janaza took place at the Katukalle Jummah Mosque in Kandy on 8th February. 582/8, Reeves Garden, Peradeniya Road, Kandy. Tel: 081-2222183. 023974

3 [11] Sa'eed Sulaiman, MSc

 + [12] Sithy Mareena Muhammad Haniffa

4 [29] Shaha Sulaiman + [30] Sinna Hussain (189)

5 [31] Amal Hussain

5 [32] Naja Hussain

5 [33] Jamal Hussain

4 Riyaz Sulaiman + Rehana Marikar-Bawa (62) (div)

5 Rukaiya Sulaiman

5 Raisa Sulaiman

5 Raidha Sulaiman

4 2nd spouse of Riyaz Sulaiman: + Tania

5 Amira Sulaiman

4 Reza Sulaiman + Fareena

5 Yasmin Sulaiman

5 Hana Sulaiman

5 Saba Sulaiman

3 Neesha Sulaiman + PKS Hameed

            4  Haleema + Shehan Salih (Southampton, UK)

                5  Ameera Salih + Isthiaq Shafiq, m:Aug 2015 in Colombo

3 Rahima Sulaiman + S Cader

3 [13] Rasheed Sulaiman (Retd DIG)  + [14] Mumtaza Muhammad Haniffa

4 [15] Fathima Zainab Sulaiman + [16] Muhammad Abdul Rahman Gaffoor, d:Fri Nov 5, 2004

5 [17] Ammar Gaffoor

5 [18] Mariam Gaffoor + Shafraz, m:Jan 2007

5 [18a] Jameela Gaffoor

  4 [19] Murad Sulaiman + [20] Thirani Hamza (11)

5 [19a] Sa'ad Sulaiman, b:2000

5 [19b] Ayesha Sulaiman, b:2004

Obit: ABDUL GAFFOOR - Death is announced of ABDUL GAFFOOR Husband of Fathima Zainab, father of Ammar (St Joseph's College, Colombo), Mariam and Jameela (Bishop's College), son of Marhoom Abdul Rahman and Mrs Ayesha Umma Abdul Rahman of Kurunegala, son-in-law of Rasheed Sulaiman (Retired DIG) and Mumtaza Sulaiman, brother of Marhoom Farook (Central Hardware, Kurunegala), Hassan (Champa Stores, Kurunegala), Ummu Shaheeda (UK), Isseth, Nafia, Suhada and Sameer, brother-in-law of Murad Sulaiman (Oman), Dr Amardeen (UK), Irshad (Retired SP), Sheriff (Manager Lauda Airlines), Rafeekdeen (Isseth Stores, Katugastota),, Thirani (Oman) Janaza leaves residence on 6th Nov 2004 at 1000 am from 81/7/1/1, Pahalawela Road, Thalangama, Pallewatte to Kuppiyawatte Muslim Burial Ground DN Sat Nov 6 2004

3 Shaiba (Titty) Sulaiman, JP, Former Matron of MLA College, Kal-Eliya, Zahira College Maradana, MLC Bambalapitiya, Ilma Girls' Hostel, Kirulapone and Balapokuna Girls' Home + Ismeth Omerdeen

4 Shahnaaz Omerdeen + Nilam (Jeewa)

4 Naaz Omerdeen + Seyed

4 Fathima Omerdeen + Firoze

3 Faizal Sulaiman + Mazeena

3 Fawzia Sulaiman + AHM Zubair

4 Ruzli Zubair

4 Rozmin Zubair + Name Not KNown

4 Razni Zubair + Nizam Mueen (187)

5 Thasneen Naeem

5 Akiel Naeem

5 son

3 Hilmi Sulaiman + Zulfika

3 Basheer Sulaiman + Sandushty

obituary:

SULAIMAN - HAJIANI SHAIBA SULAIMAN (OMARDEEN) (Titty) JP, Former Matron of MLA College, Kal-Eliya, Zahira College Maradana, MLC Bambalapitiya, Ilma Girls' Hostel, Kirulapone and Balapokuna Girls' Home Beloved wife of late Ismeth Omardeen, daughter of late Al-Haj Sheik Sulaiman and Balkiss Sulaiman of Makola, daughter-in-law of TP Kassim and Sithi Noorani of Wellawa, precious mother of Shahnaaz, Naaz and Fathima, mother-in-law of Nilam (Jeewa), Seyed and Firoze, beloved sister of Fathima, Saeed, late Neesha, Rahima, Rashid, late Faizal, Fawzia, Hilmi and Basheer, sister-in-law of late SMA Hassan, Marina, PKS Hameed, S Cader, Mumtaz, Mazeena, late AHM Zubair, Zulfika and Sandushty, loving grandmother of Nilshad, Shanilaaz, Ismeth, Azmi, Aysha, Shabnam, Shameema, Sajeed and Saajida Janaza took place at Mallawapitiya Muslim Burial Ground on 3rd January 2003 The family members wish to thank all those who attended the funeral and assisted in numerous other waysNo19, Kappitigala Road, Mallawapitiya, Kurunegala [Sunday Observer Jan 12 2003]

2 Muhiyadeen Meeya Lebbe (Manchacha)

1 AHM Nagoor Meera (Nuwara Mudalali) + Zainambu Natchiya Idroos b:1872 d:1967 (d/o Aachumma) (175)

2 Nagoor Meera Muhammad Cassim

2 Nagoor Meera Muhammad Haniffa, Proctor SC, MMC b:1893 d:25-3-1949 + Ummu Hafeera Abdul Azeez ( 108)

3 Muhammad Haniffa Muhammad Munas + Sithy Fathima Sheriff (375)
4 Feisal Munas

4 Nazli Munas + Zubair Farooque

4 Ahamed Fazlei Munas, d:Dec 13 2012 + Nayantara Moonesinghe, d/o the late Susil Moonesinghe & Ganga

5 Navid Munas
5 Ashad Munas
5 Azahn Munas

MUNAS - the passing away is announced of AHAMED FASLEI MUNAS. Beloved husband of Nayantara, loving father of Navid, Ashad and Azahn, beloved son of the late M.H.M. Munas and the late Cithy Fathima, beloved brother of Feisal, Nazli, Fasiel, Falies, Zilan, Nilaz and the late Lizna, son-in-law of Ganga Moonesinghe. Janaza leaving 16, Gower Street, Colombo 5 at 9 a.m. on December 14, 2012 to Kuppiyawatte Muslim Burial Ground. 321188 DN Dec 14 2012

4 [59] Faseel Munas + [60] Shifa Ja'afer Sadiq

5 [61] Azhar Faseel, Dr MBBS, Sydney Australia + Nabila Sameer (20), m:2010

                    6  Liyana Khadija, b: Dec 2017, Australia

5 [62] Zahara Faseel

4 Zilan Munas
4 Nilaz Munas
4 Lizna Munas


3 [56] Marhooma Haniffa + [35] Muhammad Zainudeen Muhammad Niyaz (Madar) (38)

4 [36] Fahmy Niyaz, d:Apr-1967 + Rushdi Uvais

(

2nd Spouse of Rushdhi Ovais + Hilmy Bhari, children, Thurab Hilmy + Fazleena Thurab (Yahya), grandchildren, Ahmed Aadam Thurab, Ahmed Yusuf Thurab, Azrah Maryam Thurab)

5 [37] Omar Fahmy MMgt, New Zealand + Fathima Niyaza Fahmy (nee Mukthar)

6 [39] Noor Safra Catherine Fahmy

6 [40] Noor Sara Fahmy

5 [38] Athif Murad Fahmy AICM, MABE (UK), EDBA (University of Colombo) + Shaharan Amra Fahmy (nee Yakeem)

         6 [42] Amira Talia Fahmy AMABE (UK)

         6 [43] Tara Nadia Fahmy CIM (UK)

4 [39] Iqbal Niyaz + Jean

5 [40] Zanhuba Iqbal

5 [41] Razzak Iqbal

4 [39a] Thulba Niyaz + Ferayal Uvais

5 [44a] Azra Niyaz + Hisham Sheriff

6 [44] Suraiya Sheriff

6 [45] Azam Sheriff

+ Saidiya Noordeen, m:2015 in Colombo

5 [46] Tharik Niyaz

5 [47] Zahara Niyaz

3 *2nd Spouse of [22] Marhooma Haniffa + [21] Muhammad Abdul Razzak (s/o AHM Meera Lebbe)

4 [48] Ahmed Hasan Ali Razzak + Ummu Raziya Razzak (191)

5 [49] Ehab Razzak

+ Rizviya

5 [50] Shafi Razzak

5 [51] Haseena Razzak

4 [52] Sithie Fathima Razzak + Zahir Nawaz BSc, CEng

5 [53] Nadiya Nawaz MSc

5 [54] Azad Nawaz, Automobile Engineer

5 [55] Shanaz Nawaz

4 Muhammad Abdul Azeez Razzak Dr [MBBS] (MRI) + Hamzia Muhammad Nalim (d/o MLM Nalim & Mrs U R Nalim, see obit below)

NALIM - M.L.M. (Retired Electrical Engineer - C.E.B.), loving husband of Mrs U.R. Nalim, father of Kareema (U.S.A.), Prof. Razi (U.S.A.), the late Zeena, Hamzia, Ameena (Sharjah), Azmiya (Canada) & Azad (Amana), brother of late Sithy Zahira, late Amir, late Dr M.L.M. Anver, father-in-law of Prof. Jawahir (U.S.A.), Rafeela (U.S.A.), Reffai, Dr Razzak (M.R.I.), Dr Anil (Sharjah), Faizal (Canada) & Silmia, brother-in-law of late Ibrahim, Justice Jameel, Ismail (Tudawe Brothers). Janaza took place on 7th July 2006 at 5.30 p.m. 175, Quarry Road, Dehiwela.

4 Ahmed Mohiyudeen Yahya Razzak + Nazreen Zaheer

3 Muhammad Haniffa Muhammad Muwafique

3 Muhammad Haniffa Muhammad Zackariya

3 Muhammad Haniffa Muhammad b:15-06-1921, d:June 2016, m:Apr-1944 MMC (1947-1967), Mayor (1960-1963) + Noor Hassina Abdul Hameed (80)

4 Muhammad Hussain Muhammad b:5-Apr-1945 + Ayesha Hadi (259)

5 Jisthi Hussain + Sherine Mahboob (Weligama)

6 Atheeq Mohammed

6 Aneeq Mohammed

6 Jameema Mohammed

5 Jihara Hussain

4 Ummu Muhammad + Muhammad Naas Haniffa, Dr (13,112)

5 Ruwaiz Haniffa + F Sabeera Hashim (323)

6 M. Shaheer Haniffa

6 F. Hafsa Haniffa

5 Sumaiha Haniffa + Rafath Hashim (323)

6 M Ajwad Hashim

6 Salmah Hashim

4 Thufa Muhammad + Fairoze Shahul Hameed (77, 172)

5 Firaz Shahul Hameed + Name Not Known (172)
6 Saaraa Hameed + Fouz, s/o Liyaul Fouz & Firdousiya, formally from Dickwella now residing in Melbourne, Australia

5 Fazal Shahul Hameed + F Haleema Hashim (323)

5 Fawaz Shahul Hameed

5 Farah Shahul Hameed

4 Hassan Muhammad + Jezmin Jabir (d/o SM Jabir, Beruwela) (50, 112)

5 Shazmin Hassan

5 Hifaz Hassan

4 Azahim Muhammad + Minna Ibrahim

5 [57] Usma Azahim + [58] Afzal Usman Ziard

6 Fathima Sabeena Usman

6 Fathima Yasmin Usman

5 Shazida Azahim + Ahmed Aslam

6 Fathima Mariam Aslam

6 Omar Aslam

5 Fathima Fahimah Azahim + Dr Shamil Mubarak, son of Dr Mubarak and Zeemara (d/o Architect Rahim & Fowzia) UK, m:Aug 2012

4 Haniffa Muhammad + Mahfoosa Jaleel

5 Shazma Haniffa

5 Shaza Haniffa

5 Shadiya Haniffa
4 2nd spouse of [201] Haniffa Muhammad + Aiynul Mazeeya Razik, d/o Abdual Azeez Muhamed Razik (Naqusha Bandiya) of Mavilmada Kanday
(No issue)

4 Shahul Hameed Muhammad + Fathima Farhath Fouz (10,13)

5 Shaaz Muhammad + Ruzaina Hadgie

6 Hamza Muhammad
5 Amra Muhammad + Name Not Known

6 Suhail
5 Aaliya Muhammad + Imadh Marikkar, m:Aug 2015 in Colombo
5 Naseema Muhammad

4 Shaha Muhammad, d:28-Sep-2001 + Rasheed Jamshed Ariff (77)

5 Rehab Jamshed Ariff + Minza

6 Shahima Rehab Ariff

5 Shehab Jamshed Ariff

5 Rifad Jamshed Ariff

5 Ifaam Jamshed Ariff

3 Fathimathul Bathool Haniffa d:1999 + Abdul Rahim Abdul Rahman

4 Imtiaza Rahman + MSM Jabir (112)

5 Fiaz Jabir

5 Inaz Jabir + Sabry Hafeel

4 Thufa Rahman + Faleel Razzak

5 Ruzaika Faleel d:1999

5 Rekaz Faleel

4 Ghazzali Rahman + Lamya Shafeek Cader (13,80)

5 Faziul Ghazzali

5 Fadil Ghazzali

3 Ja'afer Sadiq Haniffa MSc, FRVA, ARICS + Fathima Hanoon Kaleel (d/o Dr MCM Kaleel) (218, 62, 217)

4 [60] Shifa Ja'afer Sadiq + [59] Muhammad Faseel Munas

5 [61] Azhar Faseel, Dr MBBS, Sydney Australia + Nabila Sameer (20), m:2010

5 [62] Zahara Faseel

4 Ayeshathul Hafsa Sadiq + Nishtar A M M s/o Abdul Majed

5 Shaharwan Nishtar + Sinan Hafeel s/o Onais Hafeel & Soraiya

              5  Sulaiman Nisthar + Nafrin Najumudeen d/o M L Najumudeen & Azeeza

5 Sakeena Nishtar+ Altaf Jabir

s/o Noufel Jabir & Fawzia

              5  Salman Nishtar + Ramla Wahab, so Ajmal Wahab & Zohara

              5  Dawood Nishtar + Hajara Yaqoub d/o Yaqoub Nalim & Faadhiya

              5  Haleema Nishtar + Bishri Azeer s/o M N M Azeer & Farina

4 Omer Maqbul Sadiq

 + Husna Saleem d/o Mohamed Saleem & Bathool

4 Fathima Sara Sadiq + Dr.Rizvi Salih

s/o M M Salie & Khairul Fathima

4 Mosadiq Ali Sadiq + Kim Branch d/o Michael D Branch & Sheila

 

3 Zoharathul Raika Haniffa + MHM Iliyas, Dr (s/o ALHA Ibrahim)

4 Ifthikhar Iliyas + Jameena Packeer Saibo

5 Asif Iliyas

5 Shehab Iliyas

5 Jehan Iliyas

4 Azad Iliyas + Ayeshathu Thahira Affan (19)

5 Muhammad Aftab Iliyas + Sarah Faizal (div) (20)

                5  2nd spouse of Muhammad Aftab Iliyas + Azmiya

5 Athif Iliyas

5 Zickra Iliyas

4 Fazna Iliyas + MIM Fouz (s/o AHM Ibrahim)

5 Hazmar Fouz

5 Shezad Fouz

5 Shadia Fouz

3 Thufa Haniffa + Buhary MYSM

4 Minna Buhary + MYM Rauf MSc, MCIT (s/o SLM Yousoof)

5 Imara Rauf + Ismeth Majeed MBA, SGA

6 Waseem Ismeth

6 Tariq Ismeth

6 Tasneem Ismeth

5 Althaf Rauf + Maheesa Musawwir (div)

6 Thanzi Rauf

6 Aisha Rauf
5 2nd Spouse of Althaf Rauf + Name Not Known

4 Ummu Buhary + MBM Ziard

5 [58] Afzal Usman Ziard + [57] Usma Azahim

6 Fathima Sabeena Usman

6 Name Not Known

3 *2nd Spouse of Thufa Haniffa + Abdul Hameed Muhammad (Zarook) (108,174)

4 [5] Rumy Muhammad + [4] Ummu Kulzoom Ishak

5 [6] Asaf Muhammad d:1999

5 [7] Amjad Muhammad + Name Not Known

6 Name Not Known

3 Sithy Khadija Haniffa + MSM Ramzeen, Dr, b:25 Sep 1918, d:11 Jan 2011 (106)

4 Zulfikhar Ramzeen + Azad Niyas, Dr MBBS, FRCS

5 Fazli Azad

5 Aslam Azad

5 Omar Azad

4 Hafeera Ramzeen BSc + Faiz R Mohideen BSc MEng

5 Firaz Mohideen

3 Munsir Meeran Haniffa, Dr MBBS Acupuncturist + Ummu Zulaikha Kaleel (d/o DrMCMKaleel) (62,80)

4 Kareen Munsif, Dr

4 Aida Munsif

3 [1] Sithy Ummu Hafeera Haniffa + [2] Muhammad Haleem Ishak

4 [3] Haniffa Ishak + [23] Shanaz Deen

5 [24] Hisham Ishak

5 [25] Shamila Ishak

4 [4] Ummu Kulzoom Ishak + [5] Rumy Muhammad

5 [6] Asaf Muhammad d:1999

5 [7] Amjad Muhammad

4 [8] Mahakoom Ishak + [26] Azar Hamdoon

5 [27] Azam Hamdoon

5 [28] Aisa Hamdoon

4 [9] Qadir Ishak + Rifa

5 Qabil Ishak

5 son

5 daughter

4 [10] Zulaikha Ishak + Ahmed Fariz Fahmy

5 [10a] Fathima Shaheema Fahmy

5 [10b] Fathima Shaheeda Fahmy

2 *2nd Spouse of Nagoor Meera Muhammad Haniffa + Sithy Naseema Abdul Hameed, d:May-12-2003 (108,174)

3 Muhammad Haniffa Muhammad Yahya

3 [12] Sithy Mareena Muhammad Haniffa + [11] Sa'eed Sulaiman, MSc

4 [29] Shaha Sulaiman + [30] Sinna Hussain (189)

5 [31] Amal Hussain

5 [32] Naja Hussain

5 [33] Jamal Hussain

4 Riyaz Sulaiman + Rehana Marikar-Bawa (62) (div)

5 Rukaiya Sulaiman

5 Raisa Sulaiman

5 Raidha Sulaiman

4 2nd spouse of Riyaz Sulaiman: + Tania

5 Amira Sulaiman

4 Reza Sulaiman + Fareena

5 Yasmin Sulaiman

5 Hana Sulaiman

5 Saba Sulaiman

3 Rabiyathul Adhawiya Muhammad Haniffa + Sheikh Abdullah Muhammad Faleel (Proctor)

4 Salma Faleel + Issam Salih d:2004 (10,13)

5 Ilham Salih + Haniffa

6 Aasiyah Haniffa

6 Sumaiyah Haniffa

6 Talha Haniffa

6 Mariam Haniffa

5 Yousuf Ali Salih + Hafsa

6 son

3 [14] Mumtaza Muhammad Haniffa + [13] Rasheed Sulaiman (Retd DIG)

4 [15] Fathima Zainab Sulaiman + [16] Muhammad Abdul Rahman Gaffoor, d:Fri Nov 5, 2004

5 [17] Ammar Gaffoor

5 [18] Mariam Gaffoor + Shafraz, m:Jan 2007

5 [18a] Jameela Gaffoor

4 [19] Murad Sulaiman + [20] Thirani Hamza (11)

5 [19a] Sa'ad Sulaiman, b:2000

5 [19b] Ayesha Sulaiman, b:2004

3 Muhammad Haniffa Muhammad Muwaffaque + Rosemary Ondaatjee

4 Murad Muwaffaque

3 *2nd Spouse of Muwafaqque: + Haseena

3 Zainab Farhana Muhammad Haniffa + Abdul Qayoom Muhammad Imamudeen

4 Muhammad Shamil Imamudeen + Mariam Cassim (17)

5 Haleema Imamudeen

4 Muhammad Shiham Imamudeen + Hafsa Hassan (20,30,46,6070,90,93)

5 Aneesa Imamdeen

5 Amal Imamdeen

5 son

4 Shameema Imamudeen + Haniffa

5 Abdullah Haniffa

5 daughter

5 Khadija Haniffa

4 Muhammad Shiraz Imamudeen + Bushra

5 son

3 Muhammad Haniffa Fazlur Rahman

3 Muhammad Haniffa Fazlul Haq

3 Mariathul Qibithiya Muhammad Haniffa, b:16 Feb 1948 + Muhammad Ashroff Hussain (189)

4 Sameeha Hussain + Shahul Hameed Muhammad Misbah (Negombo)

5 Aman Misbah

5 Ayesha Misbah + Rashed Dhahlan, m:2008

5 Zakir Misbah

5 Suhail Misbah

4 Abdul Qadir Hussain, b:1971 + Fathima Nadia Sameer, b:1999 (10,11,12,13,20,30,40,46,60,70,90,93)

4 Rizna Hussain* + Seyed Salim Rifai Moulana (ex Habib Bank)

5 Safiyah Moulana, b:1994

5 Sakeena Moulana, b:1999

5 Seyed Luqman Seyed Salim Rifai Moulana, b:Jan 2009

4 Rizni Hussain* + Fayaz B. Maahin, Dr. (* twins)

4 Sarah Hussain + Azmil Fawzer

5 Asma Fauzer

5 Sauda Fawzer

5 Yusuf Fauzer

2 [63] Nagoor Meera Muhammad Ishak 1901-1965 + [64] Ummu Kulzoom Muhammad Idroos (175)

.........3 Sithy Ayesha Ishak + M.I.M. Nilar, Dr. (s/o Ismail)

............4 Kulzoom Nilar, BSc + Abu Bakr Mohideen MSc Eng Management

...............6 Amanah Mohideen

...............6 Aman Mohideen

4 Meeran Nilar BSc, MSc, MPhyl, PhD

.........3 Abdul Qadir Ishak

.........3 [2] Muhammad Haleem Ishak, d:24-Sep-2003 + [1] Sithy Ummu Hafeera Haniffa


M HALEEM ISHAK Beloved husband of Sithy Ummu Hafeera, son of Marhoom NMM Ishak and Marhooma Ummu Kulzoom, son-in-law of Marhoom NMM Haniffa, Marhooma Ummu Hafeera and Marhooma Sithy Naseema, loving father of Haniffa, Kulzoom, Mahakooma, Kadir and Zulaika, father-in-law of Shanaz, Rumi Mohamed, Azhar Hamdoon, Rifa and Fariz Fahmy, brother of Marhooma Aysha, Mariyam and Marhooma Fathima, loving grandfather of Marhoom Arshaad, Amjed, Hisham, Azam, Shamla, Aida, Shaheema, Kabir, Shaheeda and Karim Janaza took place on 24th September at Kuppiyawatte Muslim Burial Ground No 77, Dr NM Perera Mawatha (Cotta Road), Colombo 8 [DN Thu Sep 25 2003]

4 [3] Haniffa Ishak + [23] Shanaz Deen

5 [24] Hisham Ishak

5 [25] Shamila Ishak

4 [4] Ummu Kulzoom Ishak + [5] Rumy Muhammad

5 [6] Asaf Muhammad d:1999

5 [7] Amjad Muhammad + Name Not Known

6 Name Not Known

4 [8] Mahakoom Ishak + [26] Azar Hamdoon

5 [27] Azam Hamdoon

5 [28] Aida Hamdoon + Name Not Known

4 [9] Qadir Ishak + Rifa Hussain

4 [10] Fathima Zulaikha Ishak + Ahmed Fariz Fahmy Syed Abbas (113,221)

5 ]10a] Fathima Shaheema Fahmy + S H M Jiffry Jameel, m: 29 Nov 2012

5 [10b] Fathima Shaheeda Fahmy

.........3 [20] Sithy Mariyam Ishak + [21] Muhammad Salih Muhammad

............4 [22] Obaidul Akram Muhammad

............4 [23] Qadir Ishak Muhammad

............4 [24] Kulzoom Muhammad

.........3 [25] Sithy Fathima Ishak

obituary: ISHAK ­ HAJIANI SITHY FATHIMA Beloved daughter of Marhoon & Marhooma NMM Ishak, sister of Marhooma Aysha Nilar, Haleem Ishak and Mariam Mohamed, sister­in­law of Marhoom Dr MIM Nilar, Sithy Ishak and MS Mohamed Janaza leaves residence 77, Dr NM Perera Mawatha (Cotta Road), Colombo 8 on 10th April 2003 at 1000 am for Burial at Kuppiyawatte Muslim Burial Ground [April 2003]

2 Oseela Umma Nagoor Meera + Muhammad Zainudeen Muhammad Madar (38)

3 [35] Muhammad Zainudeen Muhammad Niyaz + [56] Marhooma Haniffa

4 [36] Fahmy Niyaz, d:Apr-1967 + Rushdi Uvais

(

2nd Spouse of Rushdhi Ovais + Hilmy Bhari, children, Thurab Hilmy + Fazleena Thurab (Yahya), grandchildren, Ahmed Aadam Thurab, Ahmed Yusuf Thurab)

5 [37] Omar Fahmy MMgt, New Zealand + Fathima Niyaza Fahmy (nee Mukthar)

6 [39] Noor Safra Catherine Fahmy

6 [40] Noor Sara Fahmy

5 [38] Athif Murad Fahmy AICM, MABE (UK), EDBA (University of Colombo) + Shaharan Amra Fahmy (nee Yakeem)

     6 [42] Amira Talia Fahmy AMABE (UK)

     6 [43] Tara Nadia Fahmy CIM (UK)

4 [39] Iqbal Niyaz + Jean

5 [40] Zanhuba Iqbal

4 [41] Razzak Iqbal

4 [39a] Thulba Niyaz + Ferayal Uvais

5 [44a] Azra Niyaz + Hisham Sheriff

6 [44] Suraiya Sheriff

6 [45] Azam Sheriff

5 [46] Tharik Niyaz

5 [47] Zahara Niyaz

       3  2nd Spouse of Muhammad Zainudeen Muhammad Niyaz + Binthy Huzaima

4  Dr. Niyaz Mohamed Azad (USA) + Zulfi Azad (nee Ramzeen)

5  Mohamed Fazli Azad + Nisha (nee Agrawal) Azad

6 Kieran Azad

6 Aliya Azad

5 Mohamed Aslam Azad + Fathima Siham Azad

6 Sabrina Azad

6 Aamir Azad

5 Mohamed Omar Azad

4  Niyaz Zainul Amin + Name Not Known

4  Mehrun Nissa Niyaz + Name Not Known

4  Zeena Niyaz (deceased)

4  Noorul Atheeka Niyaz + Name Not Known

2 Nagoor Meera Muhammad Zakariya

2 Faleela Nagoor Meera
---
NMM Haniffa & NMM Ishak
Nagoor Meera, his brother Meera Lebbe, and their father Assen Ali, had left behind their landed property in their home village of Kongaraya Kurichchi when they came to Ceylon Contacts witheir relatives back home were, therefore, lost in time and the two brothers were busy carrying on their business activities in far-away Ceylon This led to the caretakers of these properties becoming the de facto owners, enjoying the fruits None of the children of Nagoor Meera and Meera Lebbe took any interest in staking their claims to their paternal properties back in Tamil Nadu
After Nagoor Meera's demise, the herculean task of presiding over the huge business empire, he had laboriously built over the years, fell on tghe shoulders of his sons, NMM Haniffa and NMM Ishak who had aklready mastered the techniques of the old man reasonably well Haniffa gave up his lucrative legal practice in order to devote his full time to the business, social activities, and religious work The two brothers, acting with wisdom and caution, built up the business in spite of the many great challenges that came their way after the Great Depression in the early thirties
It was in the late thirties that the two brothers decided to go their own ways in business keeping the family unity and integrity intact Haniffa chose to run AM Nagoor Meera Sons & Company, engaged in Ship Chandelling and import & export, while Ishaw launched AM Nagoor Meera & Son, specializing in vegetable marketing Later on, Haniffa established another firm called EH Mohideen & Company
Like his father AM Nagoor Meera, Proctor Haniffa was a keen student of Islam and an exponent of the Tamil language and literature Islamic scholars from various parts of the country, and even South India, were regular visitors to Haniffa's Dematagoda Road residence They used to conduct regular weekend sessions between Haniffa and the visiting Islamic scholars, seated on mats spread out on the sprawling visitor's hall at his residence They discussed various subjects, interpretations, meanings and connotations on Islamic and Tamil works as well as Arabic Literature They were also of a very high intellectual standard Some of tghem were, Kakka Lebbe, Abdul Hassan (son of Muthuwappa Sinna Alim sahib of Kayalpattanam in Tamil Nadu who was the Imam of the Hanafi Jumuah Mosque in Kandy) and Idroos Moulana of Maruthamunai in the Amparai District
The Tamil speaking Muslims of Ceylon should be grateful to Haniffa for having it translated from Arabic into Tamil Maulana Allama AK Abdul Hameed (Bhakavi), of Tamil nadu in South India, commenced his historic task of translating the Quran into Tamil on February 19, 1926, the first ever attempt to meet the crying need of the millions of Tamil speaking Muslims living in Ceylon, India, Singapore, Malaya & Burma At that time Moulana Abdul Hameed, father of AK Abdus Samad, the well known leader of the Tamil Nadu Muslim League, was already 50 years old Exactly after three years of tireless labor and extensive consultations with religious scholars and experts, Moulana Abdul Hameed successfully published the frist Tamil translation of Surah Al Baqarah on February 19, 1929 Slow and unsteady flow of funds impeded further progress of the project He tapped as many sources as possible to complete his mission Timely financial support by the NIzam of Hyderabad on the recommendations of his uncle, Nawab Nazeer Yar Jang Bahadur, in 1938 enabled Moulana Abdul Hameed to complete the translation of the entire Quran on October 24, 1942
By now Moulana Abdul Hameed was 70 years old He sailed across to Ceylon in 1946 in search of generous minded souls who could extend a helping hand to have the translated manuscripts printed and published It was Proctor Haniffa who generously donated a handsome sum of Rs 50,000 for the project The translation saw the light of day on May 1, 1949 Sadly, Haniffa had already passed away when the historic mission was completed and fulfilled However, his generosity was acknowledged in the foreward of every copy of the translation that was published ever since It is also reported that duing the publishing phase of the project Haniffa himself rushed to Hyderabad to bring paper that was in shortage after WWII
An ever grateful Abdul Hameed sent several copies of the translated Quran to Sithy Naseema, aniffa's second wife whom he married after the demise of his first wife, Ummu Hafeera When Naseema travelled to Makkah to perform Hajj in 1950, accompanied by her oldest daughter Marhooma, she presented copies of the Tamil translation of the Quran to the Imam of the Ka'abah for the use of Tamil speaking pilgrims who visit on pilgrimage They are still preserved there
Since then, seven editions of the Tamil translation have been published, in 1949, 1950, 1955, 1958, 1978, 1986 and 1995 The last two publications were financed by the Rabitah Al-Alam Al-Islami (The World Muslim Council), which has its headquarters in Makkah, at the personal initiative and efforts of MH Muhammad, son of NMM Haniffa
Haniffa wa a towering personality in Colombo's social and religious circles, although he shunned publicity It was in recognition of his contributions to the Community that Haniffa was inducted as a Member of the first Board of Trustees of the Maradana Mosque, when it was incorporated in 1924, on the personal recommendation of the Hon WM Abdul Rahman, Legislative Councillor and father of Sir Razik Fareed A great honor at that ripe young age, indeed!
Nevertheless, Haniffa's charity was not just confined to the country of his birth alone Sithy Naseema recalled how her late husband even helped the economically-backward Muslims across the seas "In 1946, we went to Kayal Pattanam in Tamil Nadu in South India Though there were Madarasas (Islamic religious schools), they were not enough to cater to the demand My husband provided financial assistance to build a Tamil School and a Madarasa in a Kayal Pattanam locality that was populated with a large number of illiterate children I remember that this institution was named "Naseema" after me" (Sithy Naseema in an interview with the late MS Muhammad of Thinakaran Newspaper on April 18 1991 Page 5) The people of Kayal Pattanam still recall, with gratitude, the generosity of Haniffa and describe the school and Madarasa as a testimony to the committment of Haniffa to hekp the educational development of the backward Muslim children anywhere
MH Muhammad, his son stated, "When I won my first Municipal election in 1947, I went to seek his blessings His advice to me was,'At times of triumph and in power, be humble You must behave in such a manner that people would have the same regard and respect for you even in times of defeat The people who were with you in victory should remain with you even in times of defeat -- forever' I vowed to practise it to its very letter and spirit in my political and private life - never to be arrogant and uppish but to be always accessible, considerate and listening to various voices"
Haniffa was 56 years old when he departed this world on Friday, March 25, 1949 he was the proud father of 21 children, 10 sons and 11 daughters; 12 by Ummu Hafeera, his first wife, and 9 by Sithy Naseema who survived him Sithy Naseema passed away in 2003 Her children are Yahya (deceased), Sithy Marina (wife of Sa'eed Sulaiman BSc, Petroleum technologist), Rabiyathul Adhawiyya (wife of SAM Faleel, Lawyer & ex-Assistant Commissioner of Labor), Mumtaza (wife of Rasheed Sulaiman, ex DIG and first Muslim Police Officer to head the Prime Ministerial and later Presidential Security Division during the tenure of President Ranasinghe Premadasa and Dingiri Banda Wijetunge), Muwaffaque (who married Rosemary Ondaatje and later Haseena), Zainamb Farhana (who married Colombo businessman, Imamdeen), fazlul Haque (deceased), Fazlur Rahman (deceased), and Mariathul Qibithiya (wife of Muhammad Ashroff Hussain, prominent businessman of Batcha & Company fame and also socio-religious activist in Sri Lanka) The two Sulaimans who married two of Naseema's daughters are brothers and children of Marjoona Sheikh Sulaiman, the youngest daughter of Meera Lebbe (older brother of AM Nagoor Meera)
Haniffa'syounger brother Ishak, who married Ummu Khulzum, daughter of Idroos Lebbe (elder brother of paternal grandmother Zainambu Natchiyar), passed away in 1965 when he was 64 years old Ishak's five children are Sithy Aysha (wife of Dr MIM Nilar), Abdul Qadir who passed away at a young age, Muhammad Haleem Ishak, Sithie Mariam Muhammad and Sithie Fathima Haleem Ishak passed away in Sep 2003
Proctor Haniffa's family can be proud of their progeny who held top office in the national political organizations, dominated by the Sinhalese at that time NMM ishak was the first Muslim to function as the Treasurer of the Ceylon Labor Union Ishak's son, Haleem, rose to the position of Vice President of the Sri Lanka Freedom Party in 1978-1992, succeeding Dr Badiudin Mahmud Dr MCM Kaleel, father-in-law of Haniffa's two sons, Jaffer Sadique and Dr Munsif Meeran, was Treasurer and later Chairman of the United National Party
Haleem Ishak passes away - Island Thu Sep 25 2003
<![if !vml]>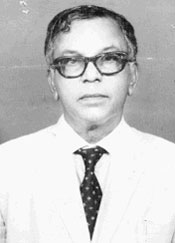 <![endif]>Former SLFP Member of Parliament for Colombo Central Haleem Ishak passed away yesterday
He was 74 years at the time of death
The late Haleem Ishak worked closely with late Prime Minister Mrs Sirimavo Bandaranaike to strengthen the party at times of crisis
He was a fine contributor in Parliament and spoke on selected subjects
Haleem Ishak was a politician respected by all communities and all parties in an outside Parliament
His funeral took place in Colombo yesterday (PG)
Sunday Island Oct 5 2003
Appreciation
Haleem Ishak - (I)
The passing away of Mr Haleem Ishak, a politician of distinction on 24th Sept 2003 brought sorrow, sadness and grief to the thousands who rushed to his residence to pay their last respects and to the many others who walked behind his bier to the Kuppiyawatta Muslim burial ground where his last remains were laid to rest
Mr Ishak began his political career being elected to the Colombo Municipal Council as a member of the Kuppiyawatta East Ward in 1962 He was the only SLFP member elected to the CMC out of 46 others from other political parties Although the Kuppiyawatta East Ward has a cosmopolitan population and people are of different shades of political opinion, the late Mr Haleem Ishak was able to comfortably win the election and was re-elected twice in 1966 and 1969 and went on to represent this Ward as a distinguished councillor until the Council was dissolved in 1977
In the parliamentary election of 1977, when the United National Party won a landslide victory, Mr Ishak was elected to the Multi-member Colombo Central constituency as the 3rd member from the SLFP, coming ahead of veteran politician, the late Mr Pieter Keuneman During the period 1977-1988, when the SLFP opposition in parliament was restricted to eight members, Mr Ishak never failed to express his views without fear or favour
In 1979, the writer was elected to the Colombo Municipal Council to represent the people of Kuppiyawatta East Ward on behalf of the United National Party which Ward was previously ably represented by the late Mr Ishak for a continuous period of sixteen years
An outstanding quality of the late Mr Ishak, he never failed to acknowledge and commend progress and development being undertaken by the Colombo Municipal Council in the Kuppiyawatta East Ward during the tenure of the writer who represented this Ward from 1979-2002 as a Municipal Councillor and thereafter as the Deputy Mayor and Mayor of Colombo
The late Mr Ishak served the people irrespective of political affiliation during his four decades of public service as a Municipal Councillor and later as a Parliamentarian (1977-1994) Mr Haniffa Ishak, elder son of the late Mr Haleem Ishak continues the good work of his father serving the citizens of Colombo as a Municipal Councillor (1991-2002) and now as a party organizer
The large gathering of mourners who came to pay their last respects at the burial ground in their thousands is ample testimony of the affection and admiration they had for the late Mr Haleem Ishak — A Man among Men
"Inna Lillahi, Wa inna-illaihi-Raji-hoon"
(From the Almighty Allah we come, and to Him we go)
Omar Kamil
Ambassador for Sri Lanka in Iran
Haleem Ishak - (II)
Mr Haleem Ishak's death was news of great anxiety and unbearable sorrow as he was one of my very close friends for the past four decades In the sojourn of sansara, we come across all sorts of people, but I strongly feel that people of the calibre of Haleem is so rare and limited I firstly encountered Haleem at the Colombo Municipal election in 1962 as the SLFP candidate for Kuppiyawatte In a virulent attack on Mr Somaweera Chandrasiri MP who was Haleem Ishak's key speake, in this election campaign, I supported the UNP candidate Mr Karunathilake My speech was so harsh that Haleem Ishak gave a press interview threatening libel action But both of us became very good friends, representing governing and opposing parties in the CMC Though I resigned from the Colombo Municipal Council our friendship never ended We were "mango friends" through thick and thin We fought many a political battle jointly in parliament and elsewhere Haleem discarded all air of self-aggrandizement, he was a resolute campaigner against the corrupting nature of power at any level He sincerely believed "all power corrupts, but absolute power corrupts absolutely"
Circumstances of straight forwardness compelled him to change his political colouring, but so-called leaders got the best out of him and never reciprocated I'm fully aware of the assurances and the promises that were given to him by the governing powers of the country and never fulfilled He was never a hot-headed politician moved by anger or indignation He hated injustice, tyranny and immorality, he was always fair and generous to his opponents and always ungrudgingly helped his friends in their needs Haleem Ishak even sacrificed his political career in coming to the rescue of so-called friends, who ultimately neglected or ignored him
In the true sense of sports, Haleem Ishak was a true sportsman who played a "losing" game with pluck, patience and fearlessness I used to meet him very often after he had fallen ill and a few days before his death, I spent a considerable time with him I could visualize the height of his frustration and grief, when he requested me to visit him more frequently as it brought past memories and solace to him He was very pleased to mention that he won parliamentary elections with majority votes, which he got from Sinhala people I always consider him as a bridge builder who did his best to bring the Sinhalese and the Muslims together
Haleem Ishak was a very devoted husband to his exemplary wife who happens to be Minister M H Mohamed's sister He was an amiable father to his sons, daughters and grandfather to his grandchildren
May eternal bliss be with him
P A Jinadasa Niyathapala
Hon MHMohamed
The above article was first published in the Wesley College OBU (UK) souvenir by Ananda Thevathasan
A Distinguished Old Boy of Wesley College Hon Mohamed Haniffa Mohamed was born on 15 June 1921,at Dematagoda in Colombo his father NMMHaniffa was one of the first muslims to attend Wesley under Rev Samuel RWilkin Proctor Haniffa's father was the uncrowned King of Colombo's vegetable trade it is said that it was Proctor Haniffa father AMNagoor Meera who was one of the those philanthropist who helped Rev Henry HighfieldWhen the latter went around the country on his bicycle
Hon MHMohamed joined Wesley in 1926 and spent the entirety of his student life at WesleyWhen asked why Wesley? Mr Mohamed replied that at Wesley "their were no racial or religious lines drawn and the education was secular"Hon Mohamed was at Wesley during the era of Rev AHuchinson and Rev John DalbyAll his brother also went to Wesley students of Wesley will remember MHMMunas the donor of the Botany/Bio Lab MHMMunas is the elder brother of Hon MHMohamedHon Mohamed's five sons also went to Wesley college and are actively involved with the Union
Hon MHMohamed on leaving Wesley took up business established by his Grandfather and took a keen interest in politics he was elected to the Colombo municipal council in 1945 and went on to become the First Muslim Mayor of ColomboDuring his tenure of office he got the Campbell park lease extended and when Hussain Mohamed his eldest son became Mayor Campball park was handed to Wesley Hon MHMohamed first contested for a Parliament seat in 1965 and was returned as the MP for Borella the seat he still holds Hon MHMohamed was rewarded for his invaluable service to the community, by being appointed a minister for 4 successive cabinets of the United National Party and went on to become the Speaker of the Sri Lanka Parliament on 9 March 1989
Hon MHMohamed it must be remembered was one of those Wesleyites who were instrumental in saving Wesley College being taken over by the government in 1961, in the famous takeover crisis of private schoolHon MHMohamed is the only distinguished old boy to be invited on 5 occasions to be the Chief Guest at the Wesley College Annual Prize Giving Hon MHMohamed has been a pillar of support to his old school, both financially and actively supporting various projectsThis notable achievement was rewarded by the Union,by electing him the president of the OBU Colombo from 1987 to 1995
It was during his Presidency that Wesley was provided with a fine play ground and turf wickets,extension of the playing area and the refurbishment of the sports pavilion which was renamed in his honourHon MHMohamed's services to Wesley was recognised when his photograph was unveiled in the College hall Wesley College together with the other support groups of Wesley formally facilitated Hon MHMohamed MP a distinguished old boy of Wesley for his invaluable and painstaking services rendered to the public and his old school for the past 50 years
Dr Munsif H Meeran MB BS DRCOG by Simon Hayhoe
Munsif Meeran was one 0f the most colourful members that the UMAS has had throughout its history He had his initial medical training at the University of Ceylon and then came to Britain for postgrraduate studies at hospitals in England After a period as consultant in obstetrics and gynaecology at the Benghazi Women's hospital in Libya he took the post of Director of the Zambia Flying Doctor Service, became President of the Zambian Red Cross and was involved on committees of the World Health Organisation
On his return to England he set up a thriving acupuncture clinic in south Croydon He also began teaching Acupuncture, writing an excellent little paperback Acupuncture: Science and Art and forming the Marina Academy of Acupuncture which successfully started many doctors on the road to Acupuncture Practice It was his constant frustration that the BMAS persIstently refused to grant approvaI to his course, indeed the Society seemed to have deliberately devised the rules for recognition in order to exclude him
He was certainly an accomplished self-publicist I well remember at the opening ceremony of the Second ICMART World Congress in London, when he evaded the stewards to leap on the podium and present a set of his course video-tapes to a somewhat bemused Minister of Health And when the Chairman of the conference later complained to him that this was unacceptable behaviour, he caused even more consternation by writing to the ministry for the tapes to he returned
For years the BMAS had been very comfortably run by a small, self-perpetuating committee, taking it in turns to hold the senior offices He managed to throw this comfy system into disarray by having himself proposed as chairman and forcing a ballot Sadly he received few votes, mainly because many people had difficulty penetrating his thickly accented speech, but he undoubtedly stirred up the committee Perhaps we could do again with some spirited character to perform a similar task every few years
The UMAS has attracted its share of eccentrics, but amongst them Dr Meeran was notable for his energy and enthusiasm in encouraging the medical use of acupuncture Despite the irritation that he so frequently engendered in other society members we need more like him and will truly miss him
Addendum by NDA: DrMH Meeran was the Senior Prefect at Wesley College in 1951 This note was sent to Shelton Peiris by RevWilliam Holden, one of our former Principals 1943-44 who is now in his 92nd year and lives in Glastonbury, England I have intimated to him that DrMeeran sadly passed away in 1998
From RevWilliam Holden in 1974
I must share with readers an incident that took place a few years ago I had been admitted to a North London Hospital for surgery and was visited by the House doctor As we talked I learned that he was from Ceylon, that he had been a scholar during my term of office He remembered me He remembered how once when we were having open air assembly in the temporary buildings a coconut fell and missed me by inches' However, once he knew who I was, no kindness was too much for him His name was Dr Meeran I have since lost touch with him but should he read this I hope he will remember and accept my gratitude
---
Professor Mahroof Ismail is a medical graduate who worked for many years at the Medical Research Institute, Colombo, Sri Lanka. He was appointed its Director but opted to join the Faculty of Medicine as Professor of Parasitology. He subsequently became Dean of the Faculty of Medicine and retired a few years ago. His research was mainly on lymphatic filariasis and soil transmitted helminthiases. His research on filariasis formed the basis of the mass annual treatment in the current global programme for the elimination of lymphatic filariasis.
He has been associated with the World Health Organisation for a number of years. He has chaired Expert Committee Meetings and a number of Informal Consultations. Currently he is a member of the WHO Panel of Experts on Parasitic Diseases. He is also a member of the WHO Technical Advisory Group on Lymphatic Filariasis and is Chair of the South East Asian Regional Programme Review Group.
Apart from his academic interests he has been involved in community development in the eastern province for many years chiefly through projects on livelihood activities in order to alleviate the poverty that has caused such deprivation in the district. At first these were focused on communities displaced due to the ethnic conflict and more recently on communities affected by the onslaught of the tsunami.
In 1995 when Dr Inge Genefke, Medical Director IRCT visited Sri Lanka she was very keen that the Medical Faculty should get involved with the activities of the Family Rehabilitation Centre. She invited me as Dean of the Faculty of Medicine to join the Board of the FRC which I gladly accepted. Several academics from the Faculties of Community Medicine, Psychological Medicine and Forensic Medicine also serve on the FRC Board. Jointly they ensured that various aspects of torture and abuse and the rehabilitation of torture victims were incorporated in the new curriculum of the Faculty of Medicine, Colombo
---