Sri Lanka Sinhala Family Genealogy
ILANGAKOONE Family #3169
ILANGAKON
When King Wijayabahu, the brother of King Parakramabahu who occupied the throne on the mental incapacity of the latter, was put to death as a result of a popular uprising, and King Bhuwanekabahu was elected in his place, the feudatory kingship of Sitawaka was allotted to the king's brother Mayadunne on the advice of Ilancon. The same writer records that Ilancon was put to death in 1543 by King Bhuwanekabahu's son in law, Vidiye Bandara, when sent to replace the latter in the command of the army operating against the udarata. If in 1521 Ilancon was old enough to be a Minister of the King, and in 1543 was young enough to be considered to be placed in command of an army in the field, it is safe to presume that he was born about 1480.
The murdered man's adherents took refuge in Sitawaka, and busily engaged themselves in formenting hostilities against Jayewardena Kotte. And in 1593 after the death of Ra Singha Deviyo, his most distinguished commander, Mannamperuma Mukewetti, otherwise Jayawira Bandara, rose to revolt against his youthful successor on the throne It was Illangcon modelier who commanded the army, which for a time successfully checked the threatening danger. This Mudaliyar must have been the father of Menikhami and can be identified with Samarajiv's, Sriendra Wijayawardena Ilangakon.
(From Some Sinhalese Families part 4-page14 & 15 by Sir Paul Pieris)
1 Sepala Adigar Illangakon b1480 d1543 Adigar of King Bhuwanekabahu V11, Was in command of a army
2 Sriendra Wijewardena Illangakon Mudaliyar was a alive in 1593
3 Menikhamy Illangakon alive in 1610 +Attanayake of the court of Ra-Singha Deviyo
3 Illangakon Mudaliyar alive 1638 d1656 (Warawatta Ralahami)
4 Daughter+ Walgama Dissanayake Mohottiar alive 1662 (Welgam Willawatte Mohottiar)
5 Siriwesari Mohotti Appuhamy + Dona Catharina
6 Daughter b:1670
6 Aentchelie b:1673 (Don Joan Appuhamy) + (Md1) Catherina
7 Manual
7 Phillip
7 Susen
7 Son
6 Don Joan Appuhamy + (Md2) Maria
7 Ana
7 Sisilia
7 Johana
7 Laurensia
5 Don Simon Ilangakon 35 years
5 Grazia Ilangakon, 15 years
5 Pawistina + Atteluye Dissanayake Appuhamy, d:1682
6 Pedro, b:1675
6 Clara, b:1674
4 Ilangakon of Warawatte, b:1647, d:1699-1700 + Ilangakon Lama Etini
(Ilangakon Lama Etini residing in Warawatte of Kapoegama in Wellebode Pattoe in Mature,donated fields to temple at Weregampitte in 1708
5 Don Simon Ilangakon Appuhamy (d:1717-1721)+ Dona Susana (as Ilangakon Appuhamy performed his duties well, he was appointed Mudaliyar by Hendrick Becker on 1/9/1708)(He was appointed Athapattu Mudliyar.His wife Susana was a daughter of Adikaram Seneviratne.
6 Don Simon Wijewardene Ilangakon (Mudaliyar of Attapattu), d:14/10/1749 + Dona Ana de Saa Lama Etini(daughter of Don Matthes de Saa Wickramanayake Abeykon)(Don Simon was banished to Tutucoryn from 1738 to 1741)
7 Dona Florentina Ilangakon bp: 1732, d:1760 + Elapatte Appuhamine Don Constanian Wiradiwakkara Jayathilake Mohandiram
7 Don Abraham bp:1731 On 15/11/1747 made organizer of 4 grarets of Matara And then he was named Don Matthys Ilangakon Appuhamy He is mentioned as Wijayasundera Abeykon Mohandiram in 1750 On 16/10/1760,Don Matthys Seneviratne Ilangakon Mohandiram performed the duties of Mudaliyar of Coraal of Morrua Corale He married in 1752 Dona Joeana Wickremasinghe Seneviratne, daughter of Don Theodoos Wickremasinghe Seneviratne Moedianse (addition of the Seneviratne name to the patabendi name of Ilangakon Mohandiram may be,because he married from the Seneviratne family )Don Matthys Seneviratne Ilangakon died in 1763 in rebellion No information has been traced as to whether his association with the king's army was voluntary or not and the nature of his death (By 1773 in this household there were 7 adult slaves and 18 child slaves/servants)
8 Dona Laurensia Ilangakon + David Wijesekere Jayathilakeratne de Saram Mudaliyar (alive28/2/1793)of Gangaboda pattu (son of Domingo Siriwardhana and Catharina, and grand son of Anthonan de Saram Wiresinghe Siriwardhana) (3126)
8 Don Theodoos Seneviratne Ilangakon, d:1797 (held the office of Kodithuwakku Mohandiram as Seneviratne Ilangakon Mohandiram) + Claudina Perera Ekanayake, d:27/9/1816 (daughter of Anthony Perera Wickramaratne Ekanayake Mudaliyar)
9 Don Matthys de Saa Ilangakon d:1821
9 Dona Ana de Saa Ilangakon (Assensia) d:1821+ Gerald de Saram (Herat de Saram Appuhami (b1/7/1787 d11/10/1833)(Mudaliyar Gangaboda pattu)(Herath Wijesekera Jayathilakaratne)son of Louis de Saram Wijesekere, MD in 1806) (3126)
10 Francina de Saram
10 Wilhelmina de Saram + Johannes Abeysinghe Wijewardena (Son of Johannes Christoffel Wijewardena Samarakoon Mohandiram, bp:1768 and Sara Lodowyk)
10 Cornelia de Saram
7 Don Joan Ilangakon Appuhamy bap:1728, d:5/4/ 1782 He was appointed Maha Mhoti Mohandiram And in 1748 appointed Maha Mudaliyar And then he was named Don Joan Abayasiriwardhana Ilangakon Maha Mudaliyar He 1st married Susanna de Melho (d:1763)daughter of Simon de Melho Mudaliyar (Simon de Melho Mudaliyar from the Christian Chetty Community)
Joan Abeysiriwardena Illangakon MM was banished from Ceylon, in 1758 for untrustworthiness and traitorous acts But later after investigation he was brought back to Ceylon ,as the Dutch had made a mistake In 1766 the Mudaliyar had shown special aptitude during peace negotiations with Kings envoys and company commissioner He also had translated a treaty of Peace In recognition he was given a gold chain weighing 35 pagodas
8 Don Simon Petrus Abeysiriwardhana Ilangakon Maha Mudaiyar d:17/3/1794 + Dona Florentina de Saa Bandaranaike (daughter of Don Francisco de Saa Abayawickrema Bandaranaike Maha Mohottala)(md:1771)(she died on 30/12/1835) (1001)
9 Dona Katharina Ilangakon+ md in 1792 Don Constanyn Wickremasinghe Amarasekere Appuhami Mudaliyar
9 Dona Welhelmina Katharina Ilangakon + Md1 Don Francisco and after his death, Md2
               9 Dona Welhilmina Katharina Ilangakoon + Abraham Dias Abeysinghe Amarasekere (Md in 1820)Guard Mudaliyar Galle (his 2hd marriage)
     10 William Alexander Dias Abeysinghe Amarasekere + daughter of WF Dissanaike Thilakaratne Mudaliyar
        11 Abraham Nicholas Dias Abeysinghe b 28/1/1858
         11 Dias Abeysinghe
         11  Dias Abeysinghe
         11 Dias Abeysinghe
         11 Dias Abeysinghe
9 Dona Anna Susana Florentina Rosina Ilangakon + Don Joean Tennakon Appuhamy Mudaliyar
10 Maria Florentina Tennakon
10 Anna Tennakon
10 Henry Martin Tennakon Mohandiram
10 Dionysis Andreas Tennakon Appuhamy
       8 Gerrit ilangakoon bp 1755
8 Adriana Gertruyda Ilangakon bp:9/4/1752 + Nicholas Dias Abeysinghe Amarasekere Maha Mudaliyar(md:1766)(b:8/5/1719 d:10/5/1794)(Son of Balthasaar Dias Abeysinghe and Maria,md:1785)(Grand son of Joan Abeysinghe b:1691,d:1742)
9 Johannes Welhelmus Dias Abeysinghe Mohandiram + Dona Maria Bandaranaike (d of CP Dias Bandaranaike MM and Louisa Atapattu (1001)
10 Johannes Nicholas Dias Abeysinghe b:1800
10 Johannes Gustaaf b:1802
10 Simon Fredrick b:1802
10 Dona Florentina Dias Abeysinghe + (md2/10/1809)Simon de Livera Mudaliyar Hewagam Korale (Son of Balthazar de Livera)
11 Fredrick de Livera bp 9/8/1813 became District Judge Matara
10 Florentina Dias Abeysinghe bp:15/10/1795 + Phillip Wijekoon Panditharatne Mohandiram (1002)
11 Jhon Leonard Wijekon Panditharatne MudaliyarGangaboda pattu + Sussana Illangakon (daughter of David Illangakon Mudaliyar)
11 Gertruda Panditharatne + Jhon Dias Bandaranaike Mohandiram
11 Wilhelmina Henrietta Panditharatne + Johannes Jacobus de Saram Wijesekere Abeyratne Mudaliyar b:6/4/1791Mudaliyar of the Governor Gate, Assistant Interpreter to his Excellency the Governor and Superintendent of Ambatellen Pahala (3126)
12 Phillip de Saram
12 Peter George de Saram (STC) b:1852 (Police Magistrate)+Florence Ellen de Alwis
13 Clarice de Saram + Dr Valentine Goonaratne (Son of ERJ Gooneratne) – see notes below
13 Lionel Wellington(duke) de Saram + Ethel Pieris
14 Helen de Saram + Oscar de Livera
15 Asela de Livera + Shama Dassenaike
16 Ashan de Livera
16 Shanila de Livera
14 Phillip de Saram
13 Beatrice de Saram + Arthur Dassenaike
13 Helen de Saram
13 Elsi de Saram + Guy Dassenaike
14 Naomi Dassenaike + Titus Abeysundere
15 Hiranthi Abeysundere
15 Shirani Abeysundere
14 Alistaire Dassenaike + Erin Perera
14 Territ Dassenaike
14 Yvette Dassenaike + Upali Seneviratne
15 Aanjanee June Seneviratne
15 Upamalie Seneviratne
13 Cyril de Saram + Linda de Alwis
14 Cynthia de Saram d:2010 + Berte de Alwis
15 Christine de Alwis
14 Sheila de Saram + Basil de Alwis
15 Devinda de Alwis
15 Sharnelle de Alwis
15 Rohan de Alwis
15 Niloo de Alwis
14 Neliya de Saram
13 Maud(Girlie) de Saram + Cyril Thilakaratne
14 Patrick Thilakaratne
15 Patricia Thilakaratne + Eric de Livera
16 Priyanee de Livera
11 Phillip Gysbertus Wijesekere Panditharatne Mohandiram (Phillip Panditharatne's son) + (1md) Florentina daughter of JW Dias Abeysinghe (md 2hd) Angenitta Catharina Ekanayake daughter of Perera Ekanaike Mudaliyar
10 Clara Louisa Dias Abeysinghe bp :9/1797
10 Florentina Leonara Dias Abeysinghe bp:2/8/1810
9 Abraham Dias Abeysinghe Amarasekere Mudaliyar + (1)in 1798 Dona Hetroyda, daughter of Don Johannes Wijewardena Navaratna Tennakon Mudaliyar
10 Adriana Gertruda b:1800 + Don David JayathilekeGoonaratne Mohotti Mudaliyar
10 Nicholas Dias Abeysinghe Wijewardene Mudaliyar b:6/4/1801,Mudaliyar of the Gate and Atapattu, Interpreter of the Cutcherry of Point de Galle + daughter of Don Bastian Goonaratne Mudaliyar
           11 Don Abraham Dias Abeysinghe Wijewardene b approx 1820 (Guard Mudaliyar)(Advocate)
    12 Rev Abraham Dias Abeysinghe b approx 1840 (Advocate of Supreme Court)(Guard Mudaliyar)(below children possibly from his 2hd marriage,see dias abeysinghe family tree.)
13 Eugine Godfred Dias Abeysinghe b:1868 Surveyor (STC & Royal)(Mudaliyar Bentota Wallalwita Korale + (1) daughter of AJ Perera
13 2nd spouse of Eugine Godfred Dias Abeysinghe b:1868 + daughter of AJ Perera
13 Don Abraham Dias Abeysinghe b:1850 (Proctor)(STC)Colonial Chaplain + daughter of ER Gooneratne
14 Dias Abeysinghe (d:1905) Administrative of Police
15 Arthur Alfred Dias Abeysinghe (b:2/2/1880) (Royal) (Captain of Cadet Battalion Ceylon light infantry 1903)
                12 Annie Dias Abeysinghe + Tillekeratne
                12 Fredricka Dias Abeysinghe +James de Livera (lawyer b approx 1850)(9 children, see de Livera family tree) m approx 1875
                    13 Violet de Livera
                    13 Jane de Livera
                    13 Ella de Livera
                    13 Albert de Livera
                    13 Edmund de Livera
                    13 Ronald de Livera
                    13 Percy de Livera
                    13 Flora de Livera
                    13 Godwin de Livera (d1921)+ Charlotte Samarakkody (1880-1970)(6 children)
                        14 Louis Charles de Livera (1919-1969,Lawyer)+ Gertrude Seneviratne (b1931)
                             15 Sunil de Livera  d 2003
                             15 Manjula de Livera b1960(Accountant)b1960+Lakshmi (migrated to Australia)
                                  16 Rahul de Livera
                                  16 Shruti de Livera
                             15 Lankika de Livera (1964-2011)+ Prasanna Panditharatne
                                  16 Kusan Panditharatne


11 Caroline Dias Abeysinghe + Francis Earnest Jayethileke Gooneratne (md 20/5/1861)
10 Petrus Abeysinghe Siriwardena Mudaliyar of the Gate b:1807 + (1) Maria d of Hendrick de Saram Mudaliyar And + (md 2nd Arnoldina Angelthina daughter of Don Simon Tennakon Mudaliyar (3126)
10 Johannes Abeysinghe Wijewardena Mudaliyar of the wellaboda Pattu + Wilhelmina daughter of G de Saram Mudaliyar (3126)
10 Henry Thomas Abeysinghe Amarasekere Mudaliyar of Bentota + Dorothea daughter of Adrian de Silva Goonathilake Mudaliyar
Abraham Dias Abeysinghe Amarasekere + (md 2nd) Wilhelmina Catharina daughter of Don Petrus Illangakon Mudaliyar (md in 1820)
10 William Alexander Dias Abeysinghe + daughter of WF Dissanaike Thilakaratne Mudaliyar.
11 Abraham Nicholas Dias Abeysinghe
11 Dias Abeysinghe
11 Dias Abeysinghe
11 Dias Abeysinghe
11 Dias Abeysinghe
9 Dona Ana Hertroyda Dias Abeysinghe + Don Bastian Jayathilleke Gooneratna Attapattu Mudaliyar of Galle (Son of Philippoe Jayathileke Gooneratne Mudaliyar and Juana Abeysinghe) md:21/1/1792
10 Daughter + Nicholas Dias Abeysinghe Wijewardena b:1801
8 Hetroyda Illangakon, d:1790
7 Don Joan Abayasiriwardhana Ilangakon,Maha Mudliyar 2nd married in 16/5/1764 Dona Catharina Tennakon d :11/6/1787 Daughter of Don Simon Wijewardhana Tennakon Mudaliyar and Dona Catharina Jayathilleke After Joan Illangakon's death Catharina re married to Joean Abeysiriwardhana Guneratne Mudaliyar ,but no children.
  8 Don Balthasar Wijewardena Ilangakon Atapattu Mudaliyar, b:1776
   8 Don Joan Abeysiriwardhana Ilangakon Mudaliyar bp:1784 + Johana Clara de Saram (daughter of David de Saram Wijeysekere Jayathilakaratne Mudaliya , Grand daughter of Jayathilaka Wirasuriya Mudaliyar) (3126)(Joan Abeysiriwardena Ilangakoon was banished from Ceylon,due to untrustworthiness and treasureous acts.But later was brought back.)
  8 Dona Ana Catharina Ilangakon b1775 -d1798+ md 1:1795 Thomas Rodrigo Wijeratne Siriwardhana Mudaliyar
                                                                                    +md 2 Wijeratne Seneviratne Muhandiram
  8 Don David Jayathilake Abeysiriwardhana Ilangakon Maha Mudaliyar (b:1772-Sep1848 ) + (md:1795) Angenita de Saram (daughter of David de Saram Jayathilakaratne) (3126)
Maha Mudaliyar of the District of Mature and Chief Interpreter of the Gate, Mudaliyar of the four Gravets of Mature and Gajanaike Modaliar,1st Maha Mudaliyar and Chief Interpreter of the Governor's Gate, and Maha Mudaliyar of all the Districts from Chilaw to Mahagampatto He was Maha Mudaliyar under Van de Graaf and Governor Fredrick North
With the death of King Rajadhirajasinghe in 1798 and the succession of King Sri Wickreme Rajasinghe an inexperienced youth of 18 years ,war again broke out in 1803 There was violent agitation at all Kings borders,and once again in 1805 the Disavani of Matara was invaded For the services during this time of anxiety the Maha Mudaliyar was rewarded according to the ancient custom with gifts of rice fields by Governor Thomas Maitland
Don David Jayathilake Abeysiriwardhana Ilangakon was appointed 1st Native member of the newly established Landraad of Matara on 17/12/1811
He received a medal from Sir Robert Brownrigg Governor of Ceylon in 1819 as record of his eminent public service during the period
(Ernest de Saram was appointed Maha Mudaliyar on 2/11/1847)(Probably after Ilangakon MM retired)
       9 Susanna Ilangakoon+Jhon Leonard Wijekon Panditharatne Mudaliyar Gangaboda pattu
9 (Son) Illangakon (b approx 1800) + Francina de Saram (daughter of Martinus de Saram Wijesiriwardena Mohandiram bp 10/5/1778 ) (Large wedding ceremony was held, wedding ceremony ball opened by Lady Brownrigg and Hon R Boyd) (3126)
---
10 JV Ilangakoon Mudaliyar of Welgam Korale Matara (b approx 1825)(possibly son of ilangakoon who married Francina de Saram,(9 above))
       11 Daughter (Ilangakoon) + Mudaliyar ERJ Goonaratne (MD1873)
        12 Dr Valentine David Gooneratne b1874 + Clarice de Saram (d of Peter de Saram) (3126)
      11   John Henry Ilangakoon Mudaliyar (b approx 1850) + Rosamund Dias Bandaranaike b20/9/1862-15 /12/1944-(daughter of Samuel William Dias Bandaranaike d:1883) (1001)(possibly son of JV Ilangakoon)(married on 31/8/1881)
         12 Millicent Illangakoon + Oswald C Tillekeratne
13 Romi Tillekeratne, d:Aug 2007 (see obit below) + C J (Bucky) De Saram (3126)
  14 Mary Christine De Saram + J M G (Gamini) Perera
14 Christopher De Saram (ex University of Moratuwa)
14 Siromi De Saram (University of Colombo - 2007) + Rev Duleep Fernando
                             15  Ruwan Yahasith Fernando
                       15  Avanka Mahikanthi Fernando
        12 Blanche Illangakoon
         12 Hilda Illangakon
         12 Oopathissa Ilangakoon + Yolande Obeyesekere (3051)
         12 Don Juan Samuel (Mike) Ilangakoon (b approx 1875)+ Florence Elapata

<![if !supportLineBreakNewLine]>
<![endif]>
         13 Michael Llewelyn Christopher Ilangakoon(b approx 1920) (former warden Stc Mtl 1977-1982) + Pathma Elikewela (d 1/9/2020)
        14 Anoma Ilangakoon + Indra Obeyesekere
         14 Cyraine Ilangakoon + Peru Laakso
        14 Michael Ilangakoon (b1959)Stc + Shivanee Wanniarachchi
        15 Deshan Ilangakoon
        15 Yasara Ilangakoon
        13 Merril Ilangakoon + Gertrude
        14 Gihan Ilangakoon
        13 Carl Sepala Ilangakoon (Stc)(Planters Association)(b1923-d25/6/2009) + Sunethra Seneviratne
          14 Yevindra Sepala Ilangakoon b:1955 + Ymara Dharmaratne
          15 Yenushka Ilangakoon
          15 Yovaan Ilangakoon
         14 Riyanjani Ilangakoon + Dhamitha Perera
          15 Shamitha Perera
          15 Preshith Perera
          15 Rishan Perera
12 S William (Chin) Ilangakoon Mudaliyar (Colombo) + Lillian Augusta Obeyesekere (3051)(SW Ilangakoon Mudliyar Welgam Korale1921)(Lilian Obeyesekere is a daughter of SC Obeyesekere.)
13 Christophel Panini Illangakoon (b:26/11/1919, d:10/2/1989), STC ,MP for Weligama 1956-60, 1970-77 + (M1) Effie Samarakkody (d of Peter Samarakkody)
  14 Panini Illangakoon (Jr)

<![if !supportLineBreakNewLine]>
<![endif]>
13 Christophel Panini Ilangakoon (b26/11/1919-d10/2/1989) MP for Weligama +(M2)Lilly Goonasekere
   14 Dr Gamini Ilangakoon (International Lawyer) + Deepthi Ilangakoon
 15 Sanka Ilangakoon
15 Sulakna Ilangakoon
           13 Christophel Panini Ilangakoon (b26/11/1919-d10/2/1989) MP for Weligama +(M3)Dona Vimalawathi Ranatunga
              14 Ranjan Ilangakoon b1959 + Manel Illukkumbura b1961
                  15 Mahesh Ilangakoon b1984
                  15 Isuri Ilangakoon b1989
                  15 Rashmi Ilangakoon b 1993
13 Surangani Ilangakoon
13 Mahnil Lilette  ilangakoon+ Roland Hugh Dias Abeysinghe
14 Ayunil Dias Abeysinghe
14 Jayanthi Dias Abeysinghe
12 John William Ronald Ilangakoon + Anette Lena Dias Bandaranaike  b16/8/1894-1982(daughter of Felix Reginold Dias Bandaranaike 1861-1947) He was the 1st Sinhalese Attorney General .(25th AG of SL)was in office from 1936 to 1942. He married in 10/4/1914 (1001)(JWR Ilangakoon District Judge 1928)(11th Solicitor General 1935)
13 Ronald Neil Ilangakoon + Lynette de Alwis(d9/8/2003)
 14 Nelunika Sheami Rowena + DEW Perera(Dayantha)
15 Karen Shanya Ilangakoon Perera
15 Sheena Tiyani Ilangakoon Perera
15 David Janik Ilangakoon Perera
13 Nanette Christine Ilangakoon (d2006) + ECG Wickremasinghe
14 Ranmohan Gitendra Wickremasinghe
 14 Christopher Ravindra Wickremasinghe
13 Anthea Veronica Ilangakoon + Ine
13 Philip Ralph Ilangakoon
13 Glendora Anne Ilangakoon + Gertrude
13 Esther Hope Ilangakoon + Quintus Tennakoon
14 Nirmalie Serena Tennekoon
14 Deepthi Christine Tennekoon + Palitha Senanayake
The following Illangakon family members are also listed below
A) Nihal Ilangakoon
B) James Alfred Ilangakoon Mudaliyar (Police Inspector Gampola)
C) JH Ilangakoon – nature writer Matara
D) Mrs Fredricka Cecilia Dias Ilangakoon of Matara alive in 1889, friend of Col Olcott, helped to develop Buddhism.
E) Daughter of PAC Ilangakoon + George Silva
F) Don Henry Jayathilaka Abeysiriwardena Ilangakoon Mudaliyar
G) Petrus Abraham Cornelis Abeysiriwardena Ilangakoon Mudaliyar Beligam Korale.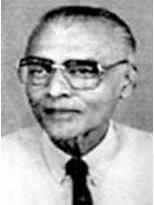 Carl Sepala Ilangakoon M L C Ilangakoon Panini Ilangakoon
               <![if !vml]>
<![endif]>
JW Ronald Ilangakoon + Annette Dias Bandaranaike          Annette DB & Ronald Ilangakoon group 1900
<![if !vml]>
<![endif]>     <![if !vml]>
<![endif]>     <![if !vml]>
<![endif]>
Gamini Ilangakoon family, Son's graduation and Sanka Ilangakoon's wedding
<![if !vml]>
<![endif]>     <![if !vml]>
<![endif]>
Ilangakoon Walauwwa Matara  and Tomb stone of David Jayathileke Ilangakoon MM b1772.
References:
1) Some Sinhalese families part 4 by Sir Paul Pieris
2) Chieftains of Ceylon by JC Van Sanden
3) 20th Centuary Impressions of Ceylon
4) Relative Merits –Yasmine Gooneratne
---
1 Ekanayake
2 Don Constantyn Madera de Basto Ekanayake, d:1708
3 Don Constantyn Wijediwakara Ekanatake Mudaliyar + Dona Maria Tennekoon
3 Dona Louisa Wijediwakara Ekanayake + Joan de Astro Siriwardena Wijeykoon Mudaliyar
4 Dona Juana Siriwardene Wijekoon + Wickremasinghe Senewiratne Mudaliyar
5 Dona Juana Wickremasinghe Senewiratne + Don Matthes Ilangakoon
6 Dona Laurensia Ilangakoon
6 Don Theodoos Ilangakoon, Kodituwakku Muhandiram and also Senewiratne Ilangakoon Muhandiram of the Springkhandraggers + Claudina Perera Ekanayake
4 Dona Jebella (Sibillia) Siriwardene Wijekoon + Don laurenso Navaratne
5 Dona Maria Madere de Basto Navaratne + Don Constantyn Tilakaratne (also married Dona Laurensia Wijesinha, who survived him)
4 Dona Clara Siriwardene Wijekoon + Don Gaspar Wickremasinha Senewiratne
3 Don Gaspar Wanigasekera Abeyratne Mudaliyar + Dona Laurentina Navaratne
---
1 Weerasuriar
2 Don Davith Jayatilleke Weerasuriya Mudaliyar
3 Dona Catherina Weerasuriya + Don Simon Wijewardene Tennekoon Mudaliyar, m:1741
4 Dona Catherina Tennekoon + Don Juan Ilangakoon Maha Mudaliyar
5 Davith Ilangakoon
5 Catharina Ilangakoon + Don Thomas Rodrigo
5 Balthazaar Ilangakoon
5 Joan Ilangakoon
4 2nd spouse of Dona Catherina Tennekoon + Don Juan Gunaratne Mudaliyar (no issue)
4 Johannes Wijewardene Tennekoon Mudaliyar + Dona Ana Gunaratne
3 Dona Assensia Weerasuriya
4 Don Theodoos Wijewickrema Senewiratne Mudaliyar
4 Don Joan de Alwis Abeysiriwickrema Jayawardena Mudaliyar (separated 1789)
---
---
Daily News Feb 9 2011
Commemorating Panini Ilangakoon:
Patriot from Ruhuna
We have often heard about politicians being bloated with power. But in our country we have also had political leaders who having achieved power through the vote of the people, in turn serving the people.
Former Member of Parliament for Weligama, Panini Ilangakoon, can be deservedly described as one of those benevolent, prominent men of our land. He is not among us today. Although he passed away 20 years ago, because of his unassuming, affable, unostentatious and benevolent nature, his name and deeds echo and resonate in the ears of the people in Ruhuna.
The late Ilangakoon who held an affable and amiable alliance both with the people and his friends was known and called by them often affectionately as Pani. To commemorate such an amiable and benevolent son of the people, who departed from us on February 10, 1989, on his death anniversary, is a deed of gratitude.
Simple qualities
Panini Ilangakoon was the only son of Gate Mudaliyar Simon William Ilangakoon and lady Liliyan Augusta Obeysekera. Pani had inborn, kind, humane and simple qualities which he had inherited from his honourable parents. It was because he possessed a commanding, kind and pleasant personality that were necessary to move and associate with the people that he was so popular.
Ilangakoon's mother, who was a sister of the mother of the late S W R D Bandaranaike, one of the distinguished political leaders of this country, had instilled into and bequeathed to her only son Panini several good and gentle endowments. Pani was born on November 26, 1919 at Weligama. He received his primary and secondary education at S Thomas' College, Mt Lavinia. Thereafter he continued his education at Bangalore and in the United Kingdom. Having returned to his Motherland he entered politics by being without contest elected as independent member of the Weligama Urban Council in 1947, which was a very significant event in his political career.
He was an ardent anti-imperialist and a patriotic politician who never for a moment thought of being segregated from the people. Ilangakoon was a blood cousin of S W R D Bandaranaike, the founder of the Sri Lanka Freedom Party.
National hero
He received membership of the SLFP and contested the Weligama seat under the party banner in 1952, unsuccessfully. But in 1956, he was elected MP for Weligama. Although he was defeated in the 1960 and 1965 elections, he was again elected as the MP for Weligama in 1970 with an overwhelming majority. Nineteen Seventy to 1977 was his glorious period in politics. For it was during this period that he got the Weligama Central Public Bus Stand, Divisional Asst. Govt. Agent's Office. Agricultural Service Centre, building built and opened.
He continued further in serving and nursing his electorate and got school buildings and roadways in the electorate improved. It was on account of his unrelenting and insatiable desire and determination to serve his people that the Urban Council Building at Weligama and the Mirissa Fisheries Harbour have been provided for the electorate.
Which are two mementoes of service he has rendered. Ever since the establishment of these facilities for its inhabitants his name echoes and re-echoes not only in the Weligama electorate but also in the whole of Ruhunu Rata.
To commemorate such a patron of the people who had an innate national feeling at a time when we are celebrating the 63rd anniversary of independence would be analogous to the commemoration of a national hero.
Fitting example
He helped the poor, the rich, friend and foe without discrimination. This outlook of his as a politician is a fitting example to the fact that there need be no rivalry and antagonism in serving the public and in politics.
He never even thought of betraying the trust people had reposed in him as their representative. It is these characteristics that have immortalized him in the Southern Province.
He sympathetically endeavoured, listened and understood the problems of the poor who sought his assistance and voiced their grievances even in Parliament. Ilangakoon, the popular representative of the people, having won the hearts of this people and having united the progressives of the land, died on February 10, 1989 depriving the Ruhuna of a patriotic son.
Today on his 22nd death anniversary we pray that he be reborn amongst us till he attains Nibbana, the supreme bliss.
Prepared by: Manjula de Livera
E-Mail: manjuladelivera@yahoo com au
Date: 21st July 2021
---