Sri Lanka Moor Family Genealogy
Rajabdeen - Family # 147
0 ABDUL MAJEED + MARIAM, she hailed from the Panendam Kanthoori Ootar of Grandpass.
1 Abdul Majeed Muhammad Rajabdeen, from Mattakuliya, his mother Mariam passed away when he was only two years old and was looked after by his paternal aunt, Mathugan Natchiya, and later by his maternal uncle, Abdul Majeed of Grandpass.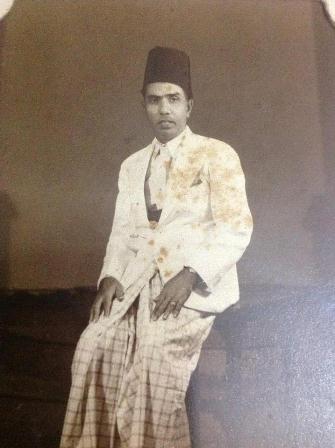 FOUNDER OF RAJABDEEN 1930 EST. COLOMBO.




A.M.M.RAJABDEEN & SONS, 85 &72 Third cross Street, Colombo 11 Sri Lanka
2 Muhammad Mohideen Rajabdeen + Nazeeha (Gampola) (div)

3 Shazad Rajabdeen + Name Not Known

2 *2nd Spouse of Muhammad Mohideen Rajabdeen: + Name Not Known

2 Muhammad Mousoom Rajabdeen d:June 13 2009+ Sithy Nadhira Sirajudeen, d/o

A.S.S. Sirajudeen (Atha) & Zeenath Sirajudeen

3

Fathima

Fazleena

RAJABDEEN - AL-HAJ M. MAHSOOM expired. Beloved husband of Sithy Nadheera. Loving father of Fathima Fazleena, beloved son of Marhoom A.M.M. Rajabdeen & Marhooma Noor Nizara Rajabdeen (Founder of Rajabdeen & Sons), son-in-law of A.S.S. Sirajudeen (Atha) & Zeenath Sirajudeen, loving brother of Al Haj Mouinudeen (Rajabdeen & Sons Ltd), Al Haj Nawaz (Chairman Hilton) Al Haj Shafeek (Member of Parliament), Akram, Imran Ashroff, Sithy Zahiriya, Sithy Saeediya (Canada) Maryam Bee Bee, Fouzul Muitha (Canada), Reefathul Zohara, Sithy Fathima (Canada), Ummu Zulaiha, Sithy Marooma (Canada), Sithy Haleema & Iynul Ruwaiza (Canada), brother-in-law of Kadeeja, Jehana, Nasreen, Luthufia, Saumiya, late Abdeen, late A.M.M. Shafi (Dharga Town), A.C. Zarajudeen (Shiraz Sons Holding Pvt. Ltd), late I.L.M. Yeyiha (Totawatta), Kouzul Ameer Zavahir (U.S.A.), Zubair (Canada), Dr. M.G.M.S. Zurfick (Falcon Int.), Naem Samsudeen (Canada), Mazahath Zain, Wasim, Azmi Sirajudeen, Hilmy (Saudi Arabia), Fouziya (India), Basheera, Munawwara, Nazeera (Australia) & Naleera. Janaza took place at 10.00 a.m. to Maligawatta Muslim Burial Ground on 12th June 2009 (Friday) 17th Jamadiul Akhir 1430A.H., 24/3, Vijaya Road, off Perakumba Mawatha, Kolonnawa. The family thanks the doctors, nurses, staff, (M.I.C.U. General Hospital, Colombo), relations and friends for all their assistance at this sad moment and regret inability to thank them individually. (Shafeek Rajabdeen). SO June 14 2009

2 Muhammad Nawaz Rajabdeen + Name Not Known

2 Muhammad Shafeek Rajabdeen (Member of Parilament) + Shaha Nasreen Akbar (85)

2 Muhammad Akram Rajabdeen

2 Muhammad Imran Rajabdeen

2 Sithy Zahiriya Rajabdeen

2 Sithy Sahdiya Rajabdeen (Canada) + Mohamed Shaffi (Shaffie Dhora) (358)
3 Fahmy Azeez + Name Not Known
3 Fazal Ameen + Name Not Known
3 Farzana + Name Not Known
3 Fahmidha + Name Not Known

2 Mariam Beebee Rajabdeen + Sirajdeen

2 Fouzul Muitha Rajabdeen (Canada) + Zavahir

3 Riquazah Zavahir

3 Rifayah Zavahir

2 Reefathul Zohra Rajabdeen + I L M Yehya

2 Sithy Fathima Rajabdeen (Canada) + Zubair

2 Ummu Zulaiha Rajabdeen + MGMS Zurfick

3 Fayaz Zurfick + Khulsoom

3 Faique Zurfick

3 Abdul Basid Zurfick + Fathima Nooha, d/o Faizal Hamza & Naleefa of Makola, m:May 2016

3 Fazmina Zurfick + Rifki Razick

4 Fathima Aniqa Razick, b:2005

4 Muhammad Amaan Razick, b:2007

2 Sithy Marhooma Rajabdeen (Canada) + Na'eem Samsudeen (Canada)

3 daughter

3 son + Name Not Known

2 Sithy Haleema Rajabdeen + Name Not Known

2 Iynul Ruwaiza Rajabdeen (Canada)

1 Mathugan Natchiya
---
Nawaz Rajabdeen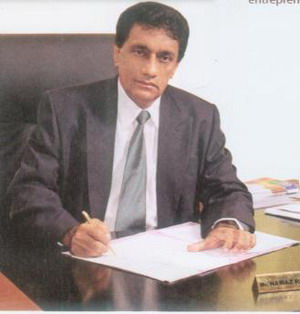 ---
Inna lillahi wa inna ilaihi rajioon.
"From Him we cometh and unto Him is our return."
Haji Mohamed Mahsoom Rajabdeen, the second son of Marhoom Al-Haj A.M.M.Rajabdeen & Marhooma Hajianee Noorul Nizara Rajabdeen departed this worldy life on 11th of June, 2009(17th Jamadh ul Akhir) after Isha and was laid to rest on 12th of June,2009 (18th Jamadh ulAkhir) at 10.30 a.m. Friday, at the Maligawatte burial grounds, amidst a large gathering present.
My brother Mahsoom was only a few years junior to me and he was always the best loved child with the mischievous gleam in his eye and a lovable person to all those who had the good fortune to have befriended him. A very caring, loyal friend and an outspoken critic to any perceived wrongs and a very articulate personality. Possessed some very rare qualities not found in many. He was a diamond encrusted in the interior of a hard rock. A lamb clothed in the garb of a wolf, who was loved by all. The multitude of people present at the burial was a manifestation of what a great and rare personality he was. I amongst other members of my family consider it a blessing to be counted as his brother.
Being a member of a large family with the boundless love showered on us by loving and doting parents,
we had our moments of joy, mirth, laughter, quarrels, the pleasant and mischievous unforgettable memories of childhood all seem to hit us like a tidal wave creating a vacuum that would be difficult to fill. The lessons of love, caring and sharing which was inculcated by our wonderful parents were never forgotten by him.
After his first trip to Mecca on Haj he was of the firm belief that the merits of his good deeds would be accepted and that all his family members would be blessed by the Grace of Allah.
May the Creator in his infinite mercy shower him in abundance and grant him the highest place in Jennathul Firdous. Aameen.
Sunday Observer 14th June, 2009.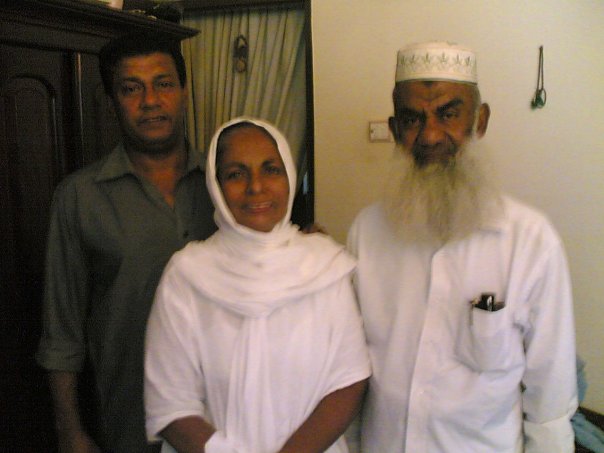 Mahsoom Rajabdeen
---
The Rajabdeen Clan, 2009
---
Sunday Times Nov 15, 2009
Trader who believed in honesty and honour in business and personal life
Abdul Majeed Rajabdeen
Abdul Majeed Mohamed Rajabdeen was born into a middle-class family, his father Abdul Majeed hailing from Mattakuliya and his mother Mariam coming from the Panendam Kanthoori Ootar of Grandpass.

An only child who lost his mother when he was barely two months old, Abdul Majeed was looked after by his paternal aunt, Mathugan Natchiya, and later by his maternal uncle, Abdul Majeed of Grandpass.
His childhood days were spent in the loving care of his uncles and aunts. As a young man, he was employed for a short period by his uncle in the medicinal shop of Aliya Marikar & Sons, in Negombo. Adventurous and enterprising, he later worked in a Colombo hardware store owned by leading trader Abdur Rahman of 3rd Cross Street, Pettah.
In 1935, with a minimum of capital and an abundance of goodwill, he opened a small hardware store in Pettah. He was helped by the leading merchants of the time because of his enthusiasm, integrity and dedication. He built up a wide customer network and expanded into the estate supply sector, where he was immensely successful. The war years boosted his fortunes, and in 1940 he set up another shop, at 72, Third Cross Street. This shop was used as a godown and later as Abdul Majeed's head office.
In 1936, Abdul Majeed married Noor Nizara, daughter of Abdul Hameed and Ummu Habeeba of Temple Road, Maradana. The couple set up home in Dematagoda, Abdul Majeed's birthplace. Allah blessed Abdul Majeed with a large family and later showered him with wealth. By the end of the war years, he was a leading merchant and a landed proprietor.
He was actively engaged in the Zaviya Movement in Colombo, just as his father and grandfather were prominent members of the Shazuliya Tareeka. A devout and practising Muslim, Abdul Majeed would go for his daily prayers to the mosque in Dematagoda. The Thakkiya in Dematagoda was also a favourite place of prayer. Abdul Majeed bought a property adjoining the mosque, and it has been proposed that this property be given to a Madrasa run by the mosque.As founder of the sole proprietorship A. M. M. Rajabdeen, Abdul Majeed later formed a partnership with his three sons, calling the business A. M. M. Rajabdeen & Sons. It is on this solid foundation that Rajabdeen & Sons Ltd now stands, at 192 Nawala Road, Colombo.
Abdul Majeed believed in honesty, hard work, dedication and honour in both business and in personal life. The merchant fraternity held him in high esteem, and spoke of him as a man who kept his word – so much so that two leading banks, Mercantile Bank Ltd and the National Bank of India, spontaneously offered him facilities, which he graciously turned down because of the riba (interest) factor. He said he could manage his own finances.
Abdul Majeed earned his fortunes single-handedly. Despite his success, he was a simple man with no trace of conceit or haughtiness. He was the same person towards the end of his life that he was at the beginning.
He often quoted from religious discourses. Some of the wise sayings he quoted were: "Never look down on the man who is walking when you are on horseback, for tomorrow the position may be reversed"; "Pay the labourer before the sweat on his brow dries up"; "Success built on trust will stand the test of time", and "Pride precedes a fall". How very true!
He taught us by example to care for the elderly, to cherish righteousness, piety and simplicity and to love the relatives of both sides of the family. In this he was assisted in no small measure by his wife, the epitome of grace and love, a wonderfully devoted person to whom all her relatives were an integral part of her life.
Abdul Majeed was a devoted father. An only child, he found love and comfort in all his children. Upon his advent to Makkah for Haj in 1960, he bequeathed his business to his sons, dividing his wealth and business equally.
Never envious of the good fortune of others, Abdul Majeed wished for the children of others whatever he wished for his own children.
His life has left an indelible impression on us all. May Allah in His infinite mercy grant him the highest abode in Jenna.
Mohinudeen Rajabdeen
---
The Rajabdeen Family Get Together 2012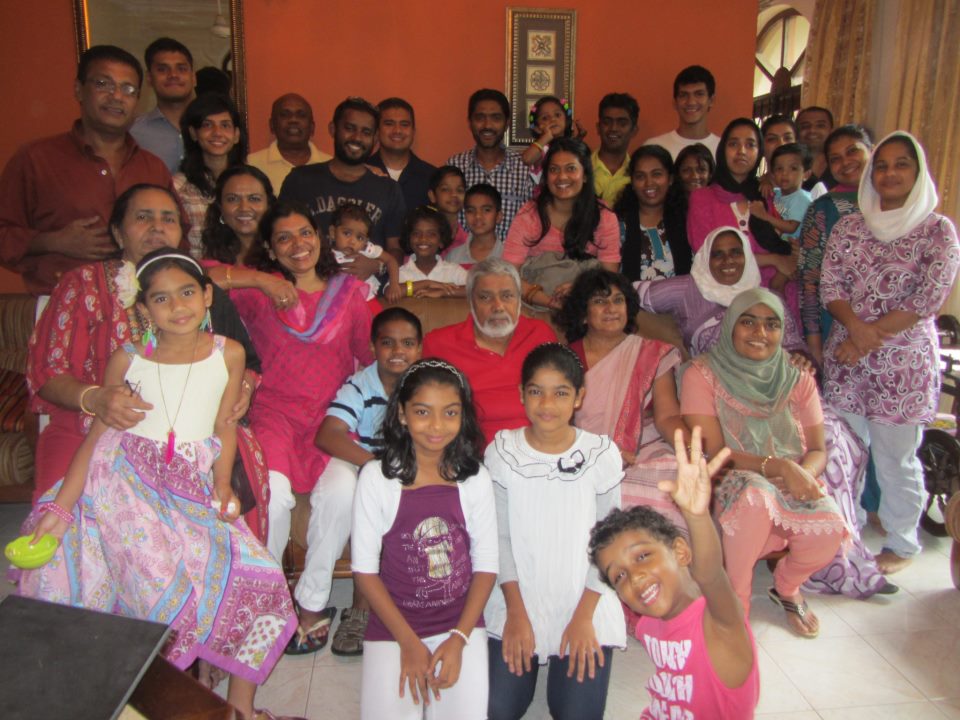 ---